Brita Midness
Nonprofit Services Associate
Brita Midness originally joined Charities Review Council in 2013 and now serves as the Nonprofit Services Associate, working with nonprofit organization's participating in the Accountability Wizard® review process. She holds a BA from Colby College (USA), a M.Litt in Peace and Conflict Studies from the University of St Andrews (Scotland) and recently completed her PhD in International Relations from the University of St Andrews. Brita enjoys being a member of the vibrant Twin Cities nonprofit community in a number of additional capacities, including working as a consultant and serving as an active volunteer.
---
Andrea Cole
Graphic Design Consultant – AmplifyDMC
As the resident graphic designer at AmplifyDMC — a development, communications, and marketing consulting company based in St. Paul — Andrea brings beauty and life to her nonprofit client's work. She lends an artistic eye to print and digital design projects, including annual reports, brochures, banners, newsletters, social media, and websites. She also takes a lead role in branding projects, ensuring visual elements of a brand are representing the organization, product, or service with personality and style.
---
CRYSTAL WEATHERLY
Accounting Consultant – All In One Accounting
Crystal has the ability to light up a room with her enthusiasm for accounting. She brings focus, patience, and the talent of helping people understand their financials. An Accounting Associate with All In One Accounting, Crystal graduated with high honors and holds a Bachelors of Science degree in Accounting and Management Information Systems, from Metropolitan State University. Prior to joining All In One Accounting Crystal stayed home to raise her two daughters while completing her degrees. Crystal also served with Minnesota Reading Corps as a K – 3 Literacy Tutor in Minneapolis Public Schools. She was able to provide a lasting impact on the students she worked with by preparing them to be successful readers for the rest of their lives. Crystal lives in South Minneapolis and enjoys volunteering, baking, and spending time with her husband, daughters, and two dogs.
---
Jerry Frick
Accounting Consultant – All In One Accounting
Jerry Frick brings over 30 years' finance and accounting experience to All In One Accounting serving as non-profit Controller. Jerry applies a consultative approach to ensure nonprofit clients gain strength through process and controls improvement, in-depth financial review, timely delivery of financial reports, effective problem solving, comprehensive audit support and advising on the alignment of business operations to organizational mission. Jerry completed his Bachelors in Accounting and Business Management at Anderson University in Anderson, IN. He then went on to complete his Masters in Accounting Science at the University of Phoenix.
---
Kaizen Technology
Diversity, Equity & Inclusion Toolkit Technology Partner
Kaizen Technology Partners is a woman-owned firm based in San Francisco, California. Kaizen has over twenty years of Cloud Industry experience and proven customer success. Their diverse customer base, global presence, and extensive network of partners and advisors have enabled them to become thought leaders in their industry. Kaizen provides end-to-end cloud strategy consultancy, technology, and infrastructure evaluation, solution selection, and implementation across today's leading cloud services and vendors, including Amazon Web Services, Google Apps, Microsoft Azure.
---
Kate-Madonna Hindes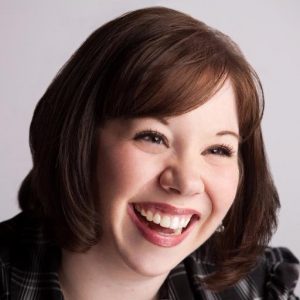 Writing Consultant – GirlMeetsGeek
From Petco to Amex, Miracle-Ear to U.S. Bank, Kate-Madonna has worked with businesses and organizations to transform their marketing copy to elevate awareness and create emotional connections. Published in national magazines, quarterlies, and books, Hindes has established herself as a leader in the marcom world. With over 15 years of published experience from running regional magazines to leading newsrooms, Kate-Madonna pinpoints often underlooked trends and takes b2b, b2c and internet cat videos… very, very, seriously. Notably, Hindes sits on the board for The Mars Generation and is the owner of GirlMeetsGeek, a boutique content firm in St. Paul.
---
Kelly Rietow
HR Consultant – Roo Solutions
Kelly helps leaders and organizations create simple and sustainable solutions to people and process challenges. She excels in aligning Human Resource and performance management systems with organizational strategies. With broad-based expertise in Human Resources, Organizational Development, Facilitation, and Leadership, Kelly helps leaders and organizations be accountable and effective. Kelly has a particular passion for optimizing the performance of nonprofits and organizations experiencing growing pains. A two-time recipient of the Employers Association Best Practices Award, Kelly earned her MBA from the University of St. Thomas and the Professional in Human Resources (PHR) certification through the Society for Human Resource Management.
---
Kelcey Patrick-Feree
Attorney – Law Office of Kelcey Patrick-Ferree
Kelcey Patrick-Ferree is a business, internet, and intellectual property attorney. Kelcey is invested in making sure her clients' ideas are protected and helping them usher in the future. With a top ten legal education from Duke University, large firm and in-house experience, the Kelcey makes elite level legal advice accessible to nonprofits, startups, small businesses, and mid-size businesses. She tailors her process to each client's unique needs, and applies her professional excellence and a personal touch to every project. Her practice includes intellectual property, internet, privacy and data security, complex contracts, marketing and advertising, social media, e-commerce, and information technology law. Kelcey is admitted to practice law in Minnesota and Iowa.