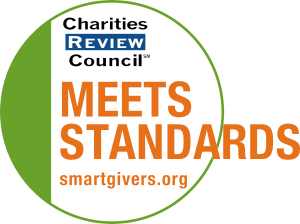 Mission Statement
Washburn Center for Children's mission is to help children with social, emotional and behavioral problems, and their families, lead successful lives. Washburn Center is a leading children's mental health center in Minnesota, caring for a wide variety of children's needs associated with anxiety, depression, learning difficulties and trauma. By providing leading, best practice interventions targeted to the individual needs of children, Washburn Center helps to address mental health problems that are negatively impacting children's school readiness and educational achievement, providing the opportunity for children to have increased success in school and in life.
Impact and Programs
Accomplishments
In 2014, Washburn Center served over 2,700 children, birth through age 18, and approximately 8,100 family members through an array of center-based, in-home and school programs. According to the satisfaction survey completed at the end of services, 97% of caregivers were satisfied with the services they received and 98% would recommend Washburn Center to a friend in need of similar help. The agency was named one of the top 16having the greatest impact on mental health care in Minnesota, according to custom research conducted by Minnesota Philanthropy Partners and Philanthropedia, a division of GuideStar. Washburn Center's capital campaign to build a new facility secured 100% of the $24.5 million goal. The new facility is located at 1100 Glenwood Avenue in Minneapolis and opened in December 2014. Washburn Center for Children completed the first year of a five-year project funded by a $2.9 million grant from United Health Foundation. This project established the United Health Foundation Training Institute at Washburn Center for Children which will create an innovative, replicable model to improve clinical results and reduce costs while increasing access to effective mental health services. During the previous year, the agency implemented the Washburn Trained Certification Program with 100 internal clinicians.
Current Goals
In addition to the strategic priorities described in section 28, Washburn Center has initiated a major internal initiative on diversity and inclusion that is being driven by the Director of Diversity and Inclusion - a leadership position added in 2015. Additionally the agency is in the planning stage to refine the current time intensive administrative processes for clinical staff. The implementation of this plan is project to take place in 2016 and will incorporate new technology resources to support improved administrative practices.
Community or Constituency Served
Children and adolescents, birth through age 18.
Geographic Area Served
Twin Cities metro area, through in-home programs, three locations in Minneapolis, Minnetonka and Brooklyn Park and in 22 school-based offices in Minneapolis, Bloomington and Eden Prairie Public Schools.