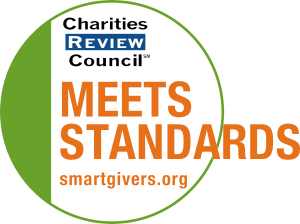 Mission Statement
To protect, preserve, and restore the wilderness character of the Boundary Waters Canoe Area Wilderness and Quetico-Superior ecosystem.
Impact and Programs
Accomplishments
Highlights of the Friends' 2015 accomplishments include: (1) Helping to organize 8,000 people to attend public hearings and generate more than 58,000 comments on the PolyMet project, the first proposed mining project in Minnesota; (2) Working in cooperation with local governments and board of commissioners to prevent the construction of a 350ft radio tower near the wilderness boundary, constructing a 180ft tower instead; (3) Sponsoring 45 diverse, urban youth on weekly long wilderness trips in the BWCAW; (4) Maintaining more than 100 miles of portage and hiking trails, 1,300 campsites, and 160 latrines in the BWCAW, through the Superior Wilderness Volunteer Connection Program; (5) Secured a National Geographic Geotourism Destination designation for the the Quetico-Superior region, through the Friends' participation in the Heart of the Continent Partnership.
Current Goals
The Friends' 2016 goals include: (1) Drive public input on the sulfide mining issue by mobilizing individuals and communities to speak out against PolyMet, the first proposed sulfide mine in Minnesota; (2) Continue to grow the Friends' Thomas Flint Canoe Trip and Superior Wilderness Volunteer Connection programs to have an even greater impact on accessibility and use of the BWCAW; (3) Launch new Science & Conservation and Policy & Legislative programs; (4) Host the 2016 Wild & Scenic Film Festival in Minneapolis and Duluth; (5) Grow a base of support for new, sustainable economies in NE Minnesota that recognize and support the BWCAW.
Community or Constituency Served
The work of the Friends of the Boundary Waters Wilderness serves the 250,000 people that visit the Boundary Waters Canoe Area Wilderness (BWCAW) each year through education, advocacy and stewardship. More broadly, the work of the Friends of the Boundary Waters Wilderness serves the public as a whole by protecting and preserving over 1,000,000 acres of accessible, public land in the BWCAW.
Geographic Area Served
The Boundary Waters Canoe Area Wilderness and larger Quetico-Superior ecosystem covers more than 1,000,000 acres of land in the northeastern portion of Minnesota. The Friends of the Boundary Water Wilderness' programs are focused on this area but serve communities throughout the state through grassroots organizing and education initiatives.