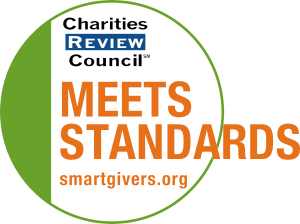 Mission Statement
To enable all young people, especially those who need us most, to reach their full potential as productive, caring, responsible citizens.
Impact and Programs
Accomplishments
In FY2017, BGCTC's team of 78 staff members and 1,200 volunteers delivered programs to more than 9,257 unduplicated Twin Cities youth. This includes youth who participated in Club events, activities, or Voyageur programming during the year. Academic Success: 5,325 youth participated in academic enrichment and homework help activities; 488 youth participated in the Goals for Graduation program; 316 youth participated in the Career Launch program; 418 youth participated in the My.Future program; 306 youth participated in the Money Matters program; 525 youth participated in performing and/or studio arts programs; 120 youth participated in the Literacy Program. 98% of youth surveyed reported they maintained an appropriate grade level for their age. 95% of teen members surveyed reported they expect to graduate from high school; 90% of teen members surveyed reported they expect to complete some post-secondary education. Good Character & Leadership: 153 youth participated in Keystone Club; 161 youth participated in Torch Club; 27 youth were awarded the honor of FSN All-Star based on positive behavior; 6 youth received Youth of the Year recognition. 52% of Club teen members volunteered in their community at least once a month. Healthy Lifestyles: 1,226 youth participated in gym fitness programs; 722 youth participated in sports leagues; 243 youth participated in the SMART(Skills Mastery and Resistance Training) Moves program; 410 female members participated in the SMART Girls program; 155,023 nutritious meals and snacks were served; 290 youth engaged in hands on nutrition and cooking classes; 60% of club members ages 9 and older reported getting at least one hour of physical activity five or more days per week.
Current Goals
BGCTC's overarching goal is to prepare at-risk youth to graduate from high school on time with a plan for the future. FY2018 programmatic goals for the youth we serve include Academic Success: Increase school engagement and performance while helping members prepare for college, military, or trade school; Provide 5,500 youth with academic enrichment and homework help activities to improve school engagement and performance, including 300 K-3 youth in a comprehensive Literacy Program that embeds positive youth development and social and emotional learning (SEL) methods with literacy instruction and evidence-based evaluations, 25 grades 4-6 youth in a Literacy Program pilot and 25 grades 4-6 youth in a Numeracy Program pilot centered on the Common Core Math standards to help youth build math proficiency. Provide 850 youth Science, Technology, Engineering, Art, and Mathematics (STEAM) hands-on activities to prepare youth for secondary STEAM education and careers. Provide 400 youth Teen Pathways programming including career exploration, skills-based workforce training and experience, guidance, and mentoring for post-secondary success. Additionally, 90% of youth surveyed will maintain age appropriate grade level; 70% will report increased technology skills that are applicable to school or extracurriculars; 70% will show growth in the area of emotion control; 75% of teens will gain knowledge of careers and post-secondary education options; 75% of teens will volunteer in their community at least once per year; and 85% of youth ages 16-18 will develop a post-graduation plan. Healthy Lifestyles: Enhance nutrition through meal delivery and improve nutritional understanding; Provide 600 youth nutritious CACFP-approved meals and snacks each day and provide 400 youth with nutrition, kitchen safety and cooking classes; Develop a greater ability to make positive choices toward leading a healthy lifestyle; 720 youth will participate on athletic teams. Good Character & Leadership: Learn leadership attributes and skills; Provide 600 youth with programming to improve social skills and civic engagement.
Community or Constituency Served
The Clubs offer Twin Cities youth ages 5-18 a firm foundation of trust, hope, and responsibility, and provide a fun, safe and constructive environment for kids and teens during out-of-school-time hours. To reach as many at-risk youth as possible, the Clubs' eight sites are located in targeted Twin Cities neighborhoods that have high populations of intergenerational poverty, and are challenged both economically and socially, with concentrated pockets of intense need. By locating Clubs within these communities, we provide vital access to meaningful programs and caring adult mentors within a safe, welcoming environment for some of the most at-risk youth in the metro area. Club membership is a reflection of the make-up of each neighborhood served. 2017 demographics are as follows: Ethnicity: Black – 43%; Asian – 7.62%; Caucasian – 17%; Hispanic/Latino – 10%; Multi-Racial – 13.48%; Native American – 4.5%; Hawaiian/Pacific Islander – 0.1%; Other – 4.3%. Age: 5 through 9 – 34.1%; 10 through 14 – 46.1%; 15 through 19 – 19.8%. Gender: Female – 46.2%; Male – 53.8% The University of Minnesota's 2015 study of BGCTC members confirms why Boys & Girls Clubs are so needed in the communities we serve: 86% of our members receive free or reduced-price lunch; 46% of families receive food stamps; 29% of our members switch school districts at least once per year; and 10% of our members are homeless. Many members consider their Club a second home. Without a Boys & Girls Club, many of these kids would be left unsupervised after school, often in neighborhoods with high levels of poverty and crime.
Geographic Area Served
Club sites serve the Near North, Hawthorne, Harrison, Jordan, Powderhorn, Central, Folwell, and Phillips communities of Minneapolis, and the Summit-University, Thomas-Dale, North End, Payne-Phalen, Dayton's Bluff, and West Side communities of Saint Paul. BGCTC's environmental learning center, Voyageur Environmental Center, is located in Mound, Minnesota.