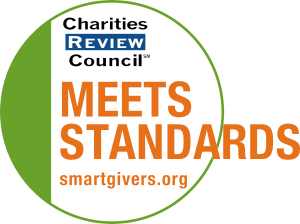 Mission Statement
The mission of the Amherst H. Wilder Foundation is to promote the social welfare of persons resident or located in the greater Saint Paul metropolitan area by all appropriate means including: Relief of the poor, Care of the sick and aged, Care and nurture of children, Aid of the disadvantaged and otherwise needy, Promotion of physical and mental health, Support of rehabilitation and corrections, Provision of needed housing and social services, Operation of residences and facilities for the aged, the infirm and those requiring special care. And in general, the conversation of human resources by the provision of human services responsive to the welfare needs of the community, all without regard to, or discrimination on account of, nationality, sex, color, religious scruples or prejudices.
Impact and Programs
Accomplishments
The Wilder Foundaiton served 9,000 individuals, and impacted 40,000 lives in FY17. Our programs also produced 250 research reports and trained hundreds of leaders. An extensive report is attached for your review from our fiscal year end narrative, which we provide to our Board of Directors and all staff in the Foundation on an annual basis. A few highlights from our primary service areas that made up the bulk of our services in FY17 are as follows: Launching the Family Independence Initiative (FII). We successfully implemented FII and started two cohorts of seven families each. Families used "Uptogether," an online data platform, to inform us of their goals and the progress they made. We created a resource hub that includes information such as: scholarships for family and community activities, micro-grants, and free full credit reports connected to homeownership classes with Neighborworks, and a national zero interest loan for business start-up or debt consolidation. Becoming a Certified Community Behavioral Health Clinic to integrate behavioral health services for children and adults with significant barriers to accessing mental health services. Opening up Prior Crossing, a permanent supportive housing development with Beacon Interfaith Housing, and the House of Hope in St. Paul, so that 44 youth could have a place to call home. Securing dollars to prevent 18 precariously housed families from within our school based mental health services to not fall into homelessness. Expansion of our diversity, equity, and inclusion work to reach others through Diversity Institute, and exceeding our goal of 20% of qualified purchases from minority- and women-owned businesses, closing our FY17 at 31 percent.
Current Goals
The Wilder Foundation is projected to be the same size as last year, and focused on similar program goals with the following strategic priorities. Examples of goals (not all of them) and strategies are listed below for your information. 1. Advance social and economic opportunities, a. Minority and Women Business Enterprises (MWBE). In FY18, we will expand this effort to include vendors from the disabled, GLBTQI, and veterans communities and call this our "Inclusive Purchasing Program." Our purchasing goal will increase to 30 percent. b. Train all supervisors in unconscious bias training and cross-cultural supervision skills. c. Have children ready for kindergarten in all areas of development. 2. Improve community mental health, a. Maximize the availability, accessibility and utilization of CCBHC services. b. Develop a plan to renovate space for expansion of CCBHC services. c. Address compliance and privacy requirements related to client-centered access and informed consent. 3. Prevent homelessness by stabilizing families and youth, a. Increased focus on preventing homelessness, b. Secure funding for the redevelopment of O'Shaughnessy , c. Educate policy makers and the general public regarding vulnerable populations. 4. Build capacity to reduce health inequities by a. Complete expansion of African American Babies Coalition to include the collaborative Birth Equity project, b. Develop a Community of Practice to convene a network of staff already involved in activities that promote health equity to share ideas, resolve common problems and share learnings, c. Engage public policy staff to in strategies to support this work at the Legislative level. 5. Strengthen financial sustainability by a. Increase fundraising efforts to generate individual donations and sponsorships, b. Launch the Wilder Training Center to generate revenues, c. Improve financial tracking and reporting capacity to support program managers. 6. Use reliable measures to increase our impact in the community by a. Communicate program results to internal and external stakeholders, b. Redesign Wilder's Diversity Dashboard, c. develop divisional operations reports/dashboards, d. Use information to improve services or operations.
Community or Constituency Served
The Wilder Foundation helps children, families and older adults in the greater Saint Paul area through direct service programs, research, leadership development, and community building.
Geographic Area Served
Greater Saint Paul consisting of the counties of Ramsey, Washington, Dakota, and Anoka.