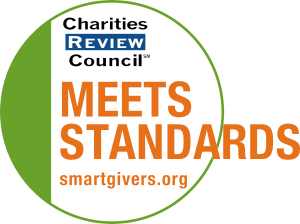 Mission Statement
The mission of YWCA Minneapolis is eliminating racism, empowering women and girls, and promoting peace, justice, freedom and dignity for all.
Impact and Programs
Accomplishments
YWCA Minneapolis' vision is to be the most trusted and effective change agent in the journey to eliminate racism and sexism in our community. In Fiscal Year 2018, we achieved meaningful outcomes working in partnership with the greater community. 30,000+ people created brighter futures for themselves and their communities. This figure includes: 1,200+ youth preparing to be learners, leaders, and creators of change; 650+ children receiving high-quality early childhood education regardless of race, economics or culture; 150+ adults training to obtain their Child Development Associate (CDA) as they pursue a career in early learning; 2,300+ advocates calling for policy solutions to improve equity and access to high-quality early childhood education; 5,900+ diverse individuals taking action to eliminate racism; and 25,000+ members utilizing quality facilities and fitness professionals at three Fitness Centers. In addition, 1,100+ donors and 1,300+ volunteers helped elevate our mission and expand our reach.
Current Goals
YWCA lives its mission through innovative programs and advocacy in education, racial justice and wellness impacting 35,000+ community members annually. Program goals for FY2019 include: Racial Justice - build community capacity to address social injustice and eliminate racism; Public Policy - leverage success and mission impact through advocacy and public policy action; Early Childhood Education - address our community's need for high-quality, anti-bias, inclusive early childhood education by marketing our teacher training programs and curricula, and broadening and deepening our reach into and impact on the community; Girls and Youth - increase the reach and impact of our work with girls and youth, engaging them as learners, leaders, and creators of change so they can graduate from high school prepared for college and careers; Health and Wellness - be a leader in health and wellness delivery in market-competitive spaces, and instill an understanding of and support for YWCA's mission in our membership community.
Community or Constituency Served
YWCA offers equal access to its services and resources. However, we focus strategically on serving people of color, women and girls, and people living in low-income households, and our program activities share this focus.
Geographic Area Served
YWCA's reach extends throughout the Twin Cities and into greater Minnesota: • YWCA owns and operates three buildings in the neighborhoods of Downtown, Uptown and Midtown; these buildings house three YWCA Fitness Centers serving 25,000+ members, two of the five YWCA Children's Centers and provide meeting rooms, program space, and office space for YWCA programs and organizational operations • YWCA Minneapolis Children's Centers operate in Minneapolis in the neighborhoods of Downtown, Midtown and Phillips; and in Saint Paul in the neighborhoods of Downtown and Frogtown • Girls and Youth programming is delivered at 24 sites across the Twin Cities Metro, including two YWCA buildings • Racial Justice and Public Policy workshops, trainings, and events are held throughout the state