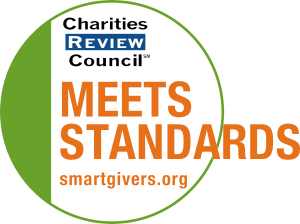 Mission Statement
As a statewide community foundation, the Women's Foundation of Minnesota's mission is to end systemic inequities and drive innovation for gender and racial justice.
Impact and Programs
Accomplishments
Over our last fiscal year (FY22: April 1, 2021 – March 31, 2022), 105,286 Minnesotans were directly impacted by the $2.5 million in grantmaking we invested in community-led organizations to create opportunities and build pathways to economic security, safety, and leadership for women and girls who experience the greatest disparities in outcomes. WFMN's most recent grantee-partner demographics include: Low-income: 90%; African or African American: 27%; American Indian: 10%; Asian American: 11%; White: 16%; Hispanic/Latina: 6%; Multiracial: 20%; LGBTQ+: 7.5%; Disability: 2.5%. WFMN invests and partners with community organizations and across sectors as we work toward collective impact across the state, nation, and world. 69% of investments support nonprofit organizations and leaders in the seven-county Twin Cities metro area; 27% of investments are in Greater Minnesota, 50% of these investments go to rural Minnesota; 4% of investments support the national and international movement for gender and racial equity. 56% of WFMN grantee-partners are BIPOC-led and 75% of investments support communities of color.
Current Goals
In November 2021, the Foundation's Board of Trustees approved a new, -year Strategic Plan (Apr. 1, 2022 - Mar. 31, 2029). The four Strategic Goals represent the Foundation's commitment to equitably sharing critical resources to achieve justice and share prosperity with all women, girls, and communities. Goal 1: Build community power and invest in leadership, field-building, and movements that center women, girls, and gender-expansive people at the intersection of identities most impacted by systemic injustice. Goal 2: Advance cross-sector learning, practice, and engagement on intersections of gender and racial justice. Goal 3: Inspire transformational philanthropic investment through a comprehensive campaign for systems change, gender and racial justice, and sustained impact for future generations. Goal 4: Grow WFMN's capacity for anti-racist philanthropic practice and sustain a culture of wellness and learning.
Community or Constituency Served
Through annual statewide grantmaking, research and listening, narrative change, convening, and policy change, we partner with Minnesota's diverse women, girls, and gender-expansive people to end systemic inequities, change harmful systems, and drive innovation for gender and racial justice. For us, systems change means shifting structures to reduce and eliminate barriers, increase access to opportunity, and achieve gender and racial justice.
Geographic Area Served
Minnesota