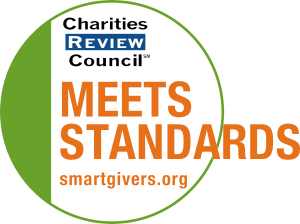 Mission Statement
Women's Advocates' mission is to eliminate violence in the lives of women, children, and families.
Impact and Programs
Accomplishments
Last year, we provided shelter to 298 women and children and reached an additional 7,272 students and professionals through awareness-building and educational presentations and outreach. 128 children participated in children's activities and educational programming at the shelter with an average of 18 hours of child care for each participating child. 1,797 callers to our 24/7 crisis line were assisted with information and referrals for safety. Staff provided crisis intervention as needed with residents and worked in partnership with each woman to establish personalized goals for their safety and continued stability. Last year, 128 women and children participated in Aftercare across 44 households. Most households have maintained stable housing for 6 or more months. 86% of households increased income through benefits, 39% of households increased income through employment, and 89% of households developed positive relationships that increased their social support.
Current Goals
Based on a strategic plan through 2019, Women's Advocates works towards the following organizational goals: (1) sustain and expand emergency shelter and related housing assistance for individuals and families who experience violence, (2) deliver a robust continuum of programs and services that reflect promising practices in preventing and addressing domestic violence, and (3) increase community engagement and education, including partnerships and volunteer opportunities.
Community or Constituency Served
Women's Advocates serves homeless women and their children escaping domestic violence
Geographic Area Served
Participants come primarily from Saint Paul, Ramsey County and other Metro Area counties, as well as from throughout Minnesota