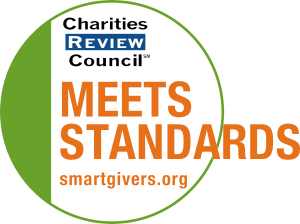 Mission Statement
Women's Advocates' mission is to eliminate violence in the lives of women, children, and families.
Impact and Programs
Accomplishments
Last year, we provided shelter to more than 283 women and 356 children, and reached an additional 3,079 people through awareness-building and educational presentations and outreach. 2,803 callers to our 24/7 crisis line were assisted with information and referrals for safety. Staff provided crisis intervention as needed with residents, and worked in partnership with each woman to establish personalized goals for their safety and continued stability. Last year 193 women received support in obtaining an Order for Protection, and 63 older children created a safety plan with staff for themselves. All women who stayed at the shelter last year created their own safety plan as well. Daily group meetings and educational activities, individualized case management, and referrals to helpful community resources have helped women and children staying at our shelter to remain safe and work towards stability. Last year, 93% of women residents said they gained knowledge of the impact of domestic violence during their shelter stay, and 89% said this knowledge would change the type of relationship they chose in the future. Also last year, 259 women and children received one-on-one mental health services on-site during their stay, and 86% said they learned new knowledge on how to resolve conflict in positive ways. 100% of all residents said they would utilize positive non-violent ways to resolve conflict in the future. 31 women received financial support through our Rapid Re-Housing program.
Current Goals
Women's Advocates is currently finalizing its 2016-2018 Strategic Plan, which also defines our annual organizational goals. As such, we will continue to use our organizational goals from the 2015-2016 Fiscal Year, which are: Today, Women's Advocates frames its core services around the following major goals: 1. To assist women by providing shelter, therapy support services, advocacy, links to community resources, health and wellness activities, and education to eliminate violence in their lives. 2. To teach women, youth, and children to use non-violent alternatives when relating to others. 3. To change community attitudes about domestic violence through information and education.
Community or Constituency Served
Women's Advocates serves homeless women and their children escaping domestic violence
Geographic Area Served
Participants come primarily from Saint Paul, Ramsey County and other Metro Area counties, as well as from throughout Minnesota