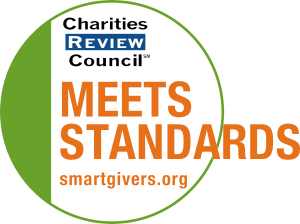 Mission Statement
Women's Advocates' mission is to eliminate violence in the lives of women, children, and families.
Impact and Programs
Accomplishments
To break the cycle of domestic violence, Women's Advocates offers violence prevention education, phone-based crisis intervention, emergency shelter for victims escaping violence, and sustained safety for violence survivors as they begin their new, safer, more independent journeys. Last year, approximately 150 adult victims of domestic violence received emergency shelter, along with over 150 of their children who have sheltered with us and received healing support. Our 24/7 crisis line assisted 3,000 callers with shelter referrals and crisis interventions. In the past year, Women's Advocates has built the capacity of its Sheila Wellstone Children's Program to address victimization endured by the 82% of child shelter guests who have witnessed/experienced domestic violence. With a new Program Manager and structured evening and weekend activities, children have an advocate looking out for their needs in the same way our adult guests do through our Women's Program. Additionally, this past year Women's Advocates has significantly expanded its violence prevention education and outreach online and via daily trainings in the region.
Current Goals
Based on a strategic plan through 2019, Women's Advocates works towards the following organizational goals: (1) sustain and expand emergency shelter and related housing assistance for individuals and families who experience violence, (2) deliver a robust continuum of programs and services that reflect promising practices in preventing and addressing domestic violence, and (3) increase community engagement and education, including partnerships and volunteer opportunities.
Community or Constituency Served
Women's Advocates serves homeless women and their children escaping domestic violence.
Geographic Area Served
Participants come primarily from Saint Paul, Ramsey County, and other Metro Area counties, as well as from throughout Minnesota.