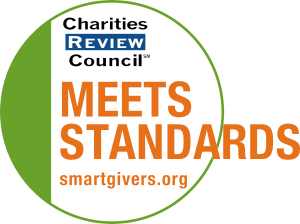 Mission Statement
Wilderness Inquiry believes that inclusive outdoor experiences have the power to transform individuals and communities. Our core value is inclusion, and we operate on a model that facilitates full participation by everyone, including people from different physical, cultural, or socio-economic backgrounds. Our programs facilitate fundamental changes in perceptions and beliefs, breaking down barriers between people. During a Wilderness Inquiry experience, participants begin to feel and realize that perceived differences, such as ability level, ethnicity, or economic status, are less significant than common humanity. Adventure is our medium, inclusion is our method, and full community integration is our mission.
Impact and Programs
Accomplishments
We served 31,733 people in 2015 through more than 450 inclusive outdoor events. We reached a total of 24,344 underserved youth through our programs. We engaged more than 50 schools from a variety of districts throughout Minnesota, such as St. Paul, Minneapolis, Bloomington, Burnsville-Eagan-Savage, Crosby-Ironton, Duluth, Lakeville, Farmington, Shakopee, South Washington County, St. Cloud, Roseville, Brainerd, and more in inclusive, place-based learning. We further developed efforts to employ underserved youth including urban youth and those with disabilities. We recently hired a Youth Employment Coordinator to provide training and mentoring for Minnesota youth as a pathway to employment in the outdoor and environmental sector. In addition, as Canoemobile travels the country we work with young adults with disabilities in employment readiness programs. In 2015, Project WILD enhanced work readiness skills such as teamwork, self-confidence, self-determination, and communication for youth with disabilities through outdoor adventures such as canoeing, camping, and hiking. Learn more about these initiatives at https://www.wildernessinquiry.org/current-news/news-notes/project-wild-leads-to-jobs-and-independent-living/. Wilderness Inquiry paid off both our mortgages (808 headquarters and Apostle Islands basecamp). See a picture of us "Burning the Mortgage" at https://www.wildernessinquiry.org/current-news/news-notes/we-burned-our-mortgage/.
Current Goals
Our overarching goal is to systemically change communities by using the natural world as a catalyst to connect people of all ages, backgrounds, and abilities. Goals to meet community needs in 2016 include: Serve 32,000 people through more than 450 inclusive outdoor events Expand the Minnesota Model, sharing the successes of our youth program model throughout Minnesota and nationally Collaborate with local and national partners Establish an outdoor job credentialing program for underserved youth and young adults with disabilities, preparing them for competitive employment in the outdoors Update and invest in our facilities by improving our headquarters and further developing our Little Sand Bay Base Camp—leading the industry in universally designed, accessible outdoor facilities and places
Community or Constituency Served
Our mission of full community integration is driven by our core value of inclusion. We actively seek participation from all demographic strata, resulting in a rich and inclusive mix of participants from all walks of life: • Approximately 80% of those served are financially disadvantaged, with the majority living at or below the poverty line • 50% of participants identify themselves as a person of color • 30% have a disability • 60% are female • 10% are seniors aged 65+ • 75% are youth under the age of 18
Geographic Area Served
Wilderness Inquiry serves people no matter where they live, including approximately 50% from Minnesota and 50% from other states. Programmatically, Wilderness Inquiry offers inclusive outdoor experiences worldwide with popular destinations including the Boundary Waters, Mississippi River, Yellowstone National Park, and many others. We also own a basecamp in the Apostle Islands. Canoemobile travels across the country, typically operating on public lands managed by the National Park Service and other federal agencies, Department of Natural Resources, and regional and city parks. See trip destinations map at www.wildernessinquiry.org/destinations and Canoemobile cities at www.wildernessinquiry.org/canoemobile-schedule/.