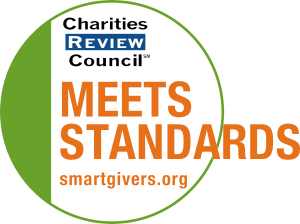 Mission Statement
Wilderness Inquiry's mission is to connect individuals of all ages, backgrounds, and abilities to each other and the natural world through shared outdoor adventures.
Impact and Programs
Accomplishments
Wilderness Inquiry surpassed organizational and programmatic service goals in 2018. Highlights include: 40,222 individuals of all backgrounds and abilities were engaged through 480 Wilderness Inquiry trips in 2018, including 19,335 people of color and 3,567 individuals with disabilities. This represents our most successful service year to date. On May 3rd, more than 300 community members joined us for our 40th Anniversary Celebration. The event brought together a wide variety of donors, participants, and volunteers in celebration of the collective impact we have achieved over the past four decades. In addition, the event raised more than $300,000 in support of Wilderness Inquiry's programs. This support allows us to connect thousands of individuals of all ages, backgrounds, and abilities to the outdoors. Wilderness Inquiry designed and built a new version of the Voyageur canoe. This is now being manufactured by Wenonah Canoe. This advancement in boat production will allow us to double the size of our fleet by 2024, increasing our capacity to meet program demand. We received our first batch of fiberglass Voyageur canoes in May of 2019. Wilderness Inquiry's Outdoor Career Academy introduced more than 1,200 students to employment opportunities and job training in the outdoor industry, including several multi-day wilderness outdoor career academy courses on the St. Croix River. Wilderness Inquiry earned its eighth 4-star rating from Charity Navigator. Evaluation conducted in partnership with the University of Minnesota Center for Applied Research and Educational Improvement shows that Canoemobile increases participant interest in environmental stewardship. See more at: https://www.wildernessinquiry.org/current-news/research-results/
Current Goals
Wilderness Inquiry will serve more than 40,000 individuals of all ages, backgrounds, and abilities to each other and the natural world through shared outdoor adventures in 2019. Specific objectives include: Serve 40,000 people through more than 500 inclusive outdoor events. Canoemobile: introduce 32,000 underserved youth and families to place-based learning and recreation in the outdoors. Share the Adventure, Families Together, and Gateway to Adventure: serve 8,000 individuals, including low-income families and individuals with disabilities, through inclusive multi-day experiences. Replicate the success of Canoemobile in cities across Minnesota by expanding our fleet of Voyageur canoes, increasing from 30 to 60 canoes by 2022 –doubling our service capacity. Expand our impact by improving our headquarters and further developing our Little Sand Bay Base Camp—leading the industry in universally designed, accessible outdoor facilities and places.
Community or Constituency Served
Wilderness Inquiry serves individuals of all ages, backgrounds, and abilities. We intentionally target populations who may otherwise face financial, geographical, or other barriers to participating in outdoor recreation and education programs.
Geographic Area Served
Approximately 60% of participants are from Minnesota and 40% are from other states. Programmatically, Wilderness Inquiry offers inclusive outdoor experiences domestically and worldwide with popular destinations including the Boundary Waters Canoe Area, Mississippi River, Yellowstone National Park, Iceland, New Zealand, and many others. We also own a basecamp in the Apostle Islands National Lakeshore. Our Canoemobile travels across the country, typically operating on public lands managed by the National Park Service and other federal agencies, Department of Natural Resources, and regional and city parks. See trip destinations map at www.wildernessinquiry.org/destinations and Canoemobile cities at www.wildernessinquiry.org/canoemobile-schedule/.