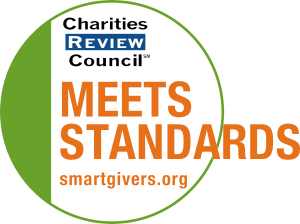 Mission Statement
Wilderness Inquiry's mission is to connect individuals of all ages, backgrounds, and abilities to each other and the natural world through shared outdoor adventures.
Impact and Programs
Accomplishments
Over 41,000 individuals of all backgrounds and abilities were engaged through 451 Wilderness Inquiry trips and events in 2019, including more than 19,000 people of color, 4,800 individuals with disabilities, and those ranging in age from 1 to 87. This represents our most successful service year to date. Through Canoemobile, Wilderness Inquiry's program that brings hands-on learning to underserved youth via the "oating classroom" of a 24-foot Voyageur canoe, more than 29,000 youth participated in introductory outdoor experiences that build condence, resilience, and connection to the outdoors. In partnership with the Minneapolis Public Schools, 40 high school students recovered academic credit in science and language arts through participation in place-based educational programming. This one-of-a-kind credit recovery program fosters collaboration between licensed teachers and outdoor leaders to provide a deep and immersive experience, engaging students with diverse learning styles and supporting them to stay on track to graduate. In addition to hands-on learning in the outdoor classroom, students are introduced to public lands and waterways close to home.
Current Goals
Wilderness Inquiry's overall goal is to systematically change communities by using the natural world as a catalyst to connect people of all ages, backgrounds, and abilities. We will connect more than 40,000 individuals of all ages, backgrounds, and abilities to each other and the natural world through shared outdoor adventures in 2020. Specic objectives include: -Serve 40,000 people through more than 500 inclusive outdoor events. -Introduce 32,000 underserved youth and families to place-based learning and recreation in the outdoors via Canoemobile. -Serve 8,000 individuals, including low-income families and individuals with disabilities, through inclusive multi-day experiences on Share the Adventure, Families Integrating Together, and Gateway to Adventure programs. -Replicate the success of Canoemobile in cities across Minnesota by expanding our eet of Voyageur canoes, from 30 canoes in 2018 to 60 canoes by 2021—doubling our service capacity. -Further develop our Little Sand Bay Base Camp—leading the industry in universally designed, accessible outdoor facilities and places. - Work with the MN Department of Education, Minneapolis Public Schools, and others to increase opportunities for academic credit recovery through equitable place-based education. -Assess options for a new headquarters and strengthen partnerships to set up Wilderness Inquiry for success in the next few decades.
Community or Constituency Served
Wilderness Inquiry serves individuals of all ages, backgrounds, and abilities. We intentionally target populations who may otherwise face financial, geographical, or other barriers to participating in outdoor recreation and education programs.
Geographic Area Served
Approximately 60% of participants are from Minnesota and 40% are from other states. Programmatically, Wilderness Inquiry offers inclusive outdoor experiences domestically and worldwide with popular destinations including the Boundary Waters Canoe Area, Mississippi River, Yellowstone National Park, Iceland, New Zealand, and many others. We also own a basecamp in the Apostle Islands National Lakeshore. Our Canoemobile travels across the country, typically operating on public lands managed by the National Park Service and other federal agencies, Department of Natural Resources, and regional and city parks. See trip destinations map at www.wildernessinquiry.org/destinations and Canoemobile cities at www.wildernessinquiry.org/canoemobile-schedule/.