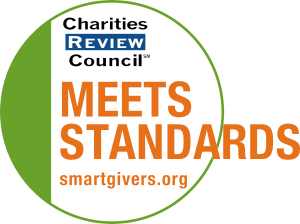 Mission Statement
Wilderness Inquiry's mission is to connect individuals of all ages, backgrounds, and abilities to each other and the natural world through shared outdoor adventures. At Wilderness Inquiry, everyone belongs.
Impact and Programs
Accomplishments
Through the uncertainties driven by the impact of COVID-19, Wilderness Inquiry embraced adaptability, curiosity, and a new lens on programs and services. In 2020, Wilderness Inquiry engaged more than 7,000 individuals through program offerings that provided connections for those experiencing social isolation and opportunities for youth and adults alike to explore the outdoors close to home. One example of investing to support students and educators was the Mississippi River Explorers program. In partnership with the National Park Service, this virtual adventure along the Mississippi River guided more than 1,100 students through distanced, hands-on learning activities while exploring the ecology, history, geology, and culture of the mighty river. These distanced engagement programs build connections to the outdoors from the classroom and reach youth in new and previously unserved communities. Wilderness Inquiry's in-person trips included more than 50 individuals with a disability, and their adult virtual programs engaged participants aged 34 to 99! The majority of programs served Minnesota-based individuals, reaching communities from Rochester to Saint Paul to Duluth. Overall, Wilderness Inquiry's 2020 impact includes: 2,221 individuals joined for in-person travel experiences; 3,679 youth and adults participated in live, content-rich, virtual events; and 1,254 unique users benefited from online learning resources since inception in March.
Current Goals
Wilderness Inquiry's overall goal is to systematically change communities by using the natural world as a catalyst to connect people of all ages, backgrounds, and abilities. We will connect more than 40,000 individuals of all ages, backgrounds, and abilities to each other and the natural world through shared outdoor adventures in 2020. Specic objectives include: -Serve 40,000 people through more than 500 inclusive outdoor events. -Introduce 32,000 underserved youth and families to place-based learning and recreation in the outdoors via Canoemobile. -Serve 8,000 individuals, including low-income families and individuals with disabilities, through inclusive multi-day experiences on Share the Adventure, Families Integrating Together, and Gateway to Adventure programs. -Replicate the success of Canoemobile in cities across Minnesota by expanding our eet of Voyageur canoes, from 30 canoes in 2018 to 60 canoes by 2021—doubling our service capacity. -Further develop our Little Sand Bay Base Camp—leading the industry in universally designed, accessible outdoor facilities and places. - Work with the MN Department of Education, Minneapolis Public Schools, and others to increase opportunities for academic credit recovery through equitable place-based education. -Assess options for a new headquarters and strengthen partnerships to set up Wilderness Inquiry for success in the next few decades.
Community or Constituency Served
Wilderness Inquiry began with a focus on connecting people with disabilities to inclusive outdoor adventures. Over the last 43 years, the mission has grown to include people of diverse ages, backgrounds, and abilities. Wilderness Inquiry's core belief is that everyone belongs in the outdoors, and their mission and programs support this belief through the creation of supported, accessible opportunities for all people to experience the outdoors. Approximately 61% of participants are financially disadvantaged; 80% of participants are under the age of 21; 57% of participants are female; 48% of participants identify themselves as a person of color; and 12% of participants identify as having a disability. The Canoemobile youth program provides services primarily to underserved youth in grades K-12 with a focus on closing the opportunity gap.
Geographic Area Served
Across the past 5 years, approximately 60% of participants have been from Minnesota, with 40% from other states. Most participants live in the Twin Cities Metro Area. Programmatically, Wilderness Inquiry offers virtual programs that are available to people regardless of geography, though currently most participants are in Minnesota. Wilderness Inquiry's immersive in-person experiences visit popular destinations including the Boundary Waters Canoe Area, Mississippi River, Yellowstone National Park, and many others. They also provide extensive programming in the Apostle Islands National Lakeshore. The Canoemobile program serves young people across the country, introducing underserved youth to environmental literacy on urban waters close to home.