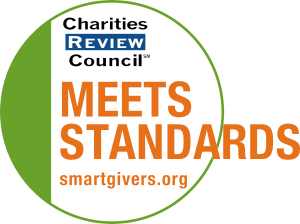 Mission Statement
To improve health and well-being in partnership with our members, patients, and community
Impact and Programs
Accomplishments
Westfields hospital foundation strives to improve health and well being of patients, families, and community through partnership and philanthropy. In 2018, the foundation organized three major fundraisers: a golf scramble, an employee giving campaign, and a wine auction. These funds are designated to community health initiatives, equipment, staff education, and patient care. The employee campaign raised $31,000, the golf outing raised $40,000, and the wine auction raised $23,000. Three scholarships of $1000 were awarded to staff or their dependents towards education in a healthcare related program. The foundation awarded $17,500 in grants to community organizations which strive to improve health and well-being. Finally, the foundation awarded $25,053 in internal grants for equipment and resources involved in patient care. Over 7000 people have benefited from this outreach. Reports show high satisfaction in employment and patient care as well as a better educated and active community in health and well-being.
Current Goals
Our main goal is to improve health and well-being through philanthropy and partnerships. We support the hospital & clinic programs through our fundraising. In 2018, we budgeted to raise $235,000 in grants, donations, and partnerships. We also budgeted for $101,000 in program and grant expenses. This includes internal and external grants, scholarships, and support for hospital and community programs. In 2018, we focused fundraising on 3 main internal health initiatives: youth mental health, pain management, and transportation for needy patients. We want to teach teens coping and grief management skills, minimize opioid use, and improve access to care for those in need. We plan to do this be creating and supporting new programs at the hospital as well as partnerships with the school and community. We estimate over 10,000 people will benefit from our programs and support.
Community or Constituency Served
New Richmond, WI and surrounding area including Somerset, Star Prairie, Baldwin, Cleark Lake, Glenwood City, Hammond, Roberts, and Woodville
Geographic Area Served
Westfields service area is located within Northwestern WI and approximately 45 miles outside Minneapolis/St. Paul. New Richmond is a rapidly growing community with an immediate population of 9,000 and a surrounding rural service area of approximately 16,000. New Richmond is known as a safe and friendly community with great schools, community leadership, business development, and infrastructure. Much of the surrounding area of New Richmond is inhabited by farmers. Small towns in the service area offer affordable housing to those who qualify. While many prosper in this area, many also live near poverty and have some level of family dysfunction and/or mental illness.