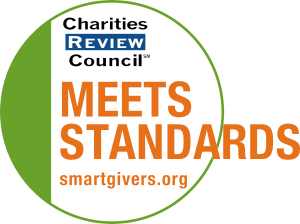 Mission Statement
VocalEssence champions choral music of all genres, celebrating the vocal experience through innovative performances, commissioning of new music, and engaging with diverse constituencies.
Impact and Programs
Accomplishments
During the 50th Anniversary season, VocalEssence made strides in all three areas of our strategic plan: 1. Artistic Excellence: VocalEssence significantly increased the number and variety of local partnerships to reach more Minnesotans and VocalEssence Singers Of This Age earned national recognition by receiving the 2019 Education and Community Engagement Award from Chorus America. 2. Increase Inclusion, Access, and Equity (IAE): We intentionally welcomed racially diverse audiences by removing language barriers through establishing the first Spanish language phone line with the Minnesota Orchestra Box Office, working with MLatino Media to reach Spanish speaking audiences, and creating event materials in five languages. VocalEssence also hired diversity, inclusion, and equity expert Beth Zemsky to guide us through the process of Intercultural Organizational Development. The staff completed an Intercultural Development Inventory (IDI), a session on Intercultural Communication and Conflict Fluency, and is in the process of developing action learning plans. Our board will engage in a similar process, so that across our entire organization, we'll become more proficient in interacting with cultural commonality and difference. 3. Secure a Solid Future: VocalEssence ended its 50th season in a strong financial position with a surplus. This is primarily due to a successful 50th Anniversary Fundraising campaign and new funding energy surrounding VocalEssence Singers Of This Age.
Current Goals
VocalEssence enriches Minnesota communities across cultures--all the ways people identify--through singing and creating together. Through this, in 2019-2020, Minnesotans of all ages will be engaged and educated through choral singing activities and VocalEssence will engage and entertain audiences through the performance of artistically excellent concerts that celebrate choral music of all genres.
Community or Constituency Served
Roughly 30,000 people of all ages and cultures in Minnesota, including children ages 0-5, students ages 6-18, adults, older adults, as well as college age choral students and artists from the Twin Cities and Greater Minnesota participate annually in VocalEssence concerts and community programs. VocalEssence partners annually with national research firm WolfBrown to record the intrinsic impact of our concerts. Based on five years of survey respondents, the median age of VocalEssence concert audiences is 63 years old. Average ethnicity is 87% white/Caucasian, although there is elevated diversity at the VocalEssence WITNESS and ¡Cantaré! concerts. Community programs reflect a wider range of diverse audiences reached—for the 2018-2019 school year, average demographics for schools served include: 38% White/Caucasian, 29% Black/African American, 14% Hispanic/Latino, 12% Asian/Pacific Islander, 1% American Indian/Alaska Native, and 5% other/2 or more races, and 56% of students qualify for free and reduced lunch. We expect our audience to be served in future years to continue to reflect the diversity of our school communities.
Geographic Area Served
We serve individuals and community partners in the 13-county metro area. Some constituents travel throughout the state to attend our concerts. We also occasionally tour throughout the state of Minnesota. In 2019-2020, this will include touring to St. Cloud, Albert Lea, and Worthington. VocalEssence also periodically tours regionally, nationally, and internationally, including two recent tours to Mexico in 2018 and 2019.