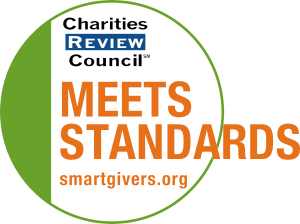 Mission Statement
Valley Outreach is a bridge between the crisis of the moment and the solution of the future. We help our St. Croix Valley neighbors in need of food, clothing, emergency financial assistance, and other support while respecting their individual dignity and offering them encouragement and hope.
Impact and Programs
Accomplishments
Our previous year's impact can be shown through the metrics we track. FOOD SHELF – Equivalent of 649,438 meals through more than 844,000 pounds of food through 10,604 visits. 5% increase in pounds distributed, 12% increase in visits (indication of usage and need). 40% were children, 29% increase in seniors served in the last two years. 8,773 Snack Packs to elementary age students to all Stillwater elementary schools + 2 charter schools. 142 homeless households comprised of 366 individuals served (42% increase over last year). Mobile Choice served an average of 35 households each month with 316 deliveries, distributing the equivalent of 11,316 meals. EMERGENCY FUND - $42,207 in financial assistance to 153 households (432 individuals). More than 50% of the funds distributed went to keeping families in a home. CLOTHING CLOSET– 1,600 individual visits to the Valley Outreach Clothing Closet and 56,335 items of clothing distributed, a 9% increase in number of items given to clients. RESOURCE ADVISING and CASE MANAGEMENT – of the 3,003 individuals supported with resources, application assistance, emergency funds and case management, 17% received intensive assistance for one of our licensed social workers. Case management is just over a year old and focuses on intense, relational work. It requires in-depth, hands-on, client interaction. Of the 144 average households who visit monthly for resource and case management consulting, 17%, or an average of 25 households, access more intense assistance.
Current Goals
In our current fiscal year, we are operating under a new strategic plan, adopted in September of 2017. We strive to be a non-profit of verbs and of action – it's about what we do, not just what we believe. And it's not about us, it's about the client. Valley Outreach is unique in that we focus on the resiliency of an individual first and foremost. We provide a flexible net of basic needs support that is not time-limited and has multiple points of entry. Specifically this means continuing to run our multiple basic needs programs to offer food, clothing, financial assistance, resource support and case management. Within each of these areas, programs and service levels are being adapted and expanded. We will do more. We recently started using a new database that was built out of months of program evaluation – how do we do our work, what works, what doesn't work. The result will be increased efficiency and effectiveness. We are creating a client feedback plan to implement various ways for clients to engage with us – offering input and advice on programming. The result will be truly offering more of what families truly need. And we are continuing to serve more households while simultaneously seeing a deeper level of need in those we serve. The result will be that our reputation continues to be one of openness and dignity.
Community or Constituency Served
While poverty continues in U.S. cities and rural communities, suburban poverty has grown rapidly between 2000 and 2015. Despite this increase, suburban poverty is largely "invisible" to the public at large. It's not invisible to us, we see it every day. Most poor families work multiple low-wage, unstable jobs to get by. Medical expenses, unexpected increases in rent, a sudden job loss or an expensive car repair may cause a family or an individual to end up in crisis. We hear these stories every day from our clients and fortunately we can offer them help. We make it our mission to help folks find stability in their lives – whatever that looks like. Valley Outreach is the only provider of critical services and wrap-around supports for thousands of people living in poverty in the St. Croix Valley and neighboring communities. We are a cornerstone in the nonprofit network in Stillwater, Minnesota. While food is often the entry point, we can always offer more based on our clients self-identified needs. We offer clothing, resource and application support and case management.
Geographic Area Served
Stillwater Area Public School District and Washington County are primary geographic areas served.