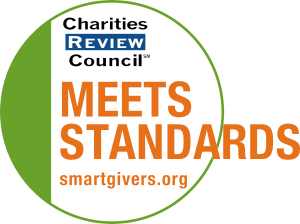 Mission Statement
Valley Outreach is a bridge between the crisis of the moment and the solution of the future. We help our St. Croix Valley neighbors in need of food, clothing, emergency financial assistance, and other support while respecting their individual dignity and offering them encouragement and hope.
Impact and Programs
Accomplishments
Our impact in the previous year is best illustrated by the data we track for the clients we serve. FOOD SHELF - 749,068 pounds of food to 1351 unique households, 3683 unique individuals • Pounds increased by 14.6% • # of households increased by 54.8% • Individuals increased by 58.4% Increases accounted for mostly through Bonus Friday program growth, as well as more families coming less often • Of the 1351 unique households, 566 (42%) came for the first time ever in FY13-14 • Of the 3683 individuals, 1442 (39%) came for the first time ever in FY13-14 EMERGENCY FUND - $74,989 in emergency financial assistance to 721 unique individuals • This is 5% increase in dollars to 12% more individuals than the prior year CLOTHING CLOSET -38,099 items of clothing given to clients on 1305 individual visits • Focusing on basic needs clothing including work wear, kids clothing, socks and underwear, and winter wear SNACK PACK - We currently have 7 schools participating in the Snack Pack program and are currently are serving nearly 200 students.
Current Goals
Our mission, clear in every action we take and with every program we offer, is to be the bridge from the crisis of the moment to the solution of the future. Everything we do, and every client with whom we interact, moves our community forward. In our current year, we have undertaken targeted, moderate growth for two areas of our largest program, the food shelf. Current year goals include expanding our Snack Pack program (weekend meals for children eligible for free and reduced lunch in our school district) and piloting a new, food delivery program to home-bound clients – Mobile Choice.
Community or Constituency Served
The St. Croix Valley does not exactly top the list when we discuss poverty. Many of us think of more vivid examples reflected over the years - rural, Appalachian communities or urban, crowded, metropolitan areas. However, in our community, we have a story of suburban poverty. The dynamics of "place" and the issues that affect families and individual are different here than in our sister communities in greater Minnesota or directly within the boundaries of the Twin Cities. The New York Times stated (May 2014) that in the "...five decades since President Lyndon B. Johnson declared a war on poverty, the nation's poor are more likely to be found in suburbs…and poverty in suburbs is rising faster than in any other setting in the country. By 2011, there were 3 million more people living in poverty in suburbs than in inner cities."
Geographic Area Served
Valley Outreach primarily serves families and individuals living in the Stillwater Area Public School District (ISD 834).