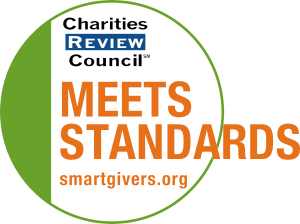 Mission Statement
Urban Roots is a Saint Paul organization whose mission is to cultivate and empower youth through nature, healthy food, and community.
Impact and Programs
Accomplishments
1.Youth gain 21st Century work-skills and life-skills-problem-solving, critical thinking, initiative, communication, collaboration. 84% of the youth demonstrated an increase in problem-solving and critical thinking skills, 86% the ability to take initiative on the job, 92% an increase in communication skills and 93% a collaborative approach to their work. 2. Content Knowledge and Career Pathways. Youth participants increased their skills and knowledge through experiential learning, specifically in content areas conservation, ecology, market gardening, and cooking, increased their awareness of opportunities for educational and professional development in program-related fields. 87% of the youth demonstrated increased knowledge and skills as per their content field and 88% were able to identify at least three career opportunities. 3. Community Connections and Impact. Youth contributed to their community, felt connected to their community and are aware of their impact on the community. Youth became stewards of the environment and their community. Youth conducted community tours, classes, engaged in service-learning projects, engaged in enrichment activities. 96% of the youth reported that they feel more connected to their community and 100% could identify the positive impact of their work in the community.
Current Goals
Goals: Create a more robust alumni program by developing a better tracking system and through on-going engagement with former interns. Implement Greenhouse curriculum created by our Education Manager, with Urban Roots interns and through our Service Learning Program, in the new GROW-IT Ctr. in partnership with Metropolitan State University. Continue our equity work with board and staff in recognition that it will be an on-going process, including increased diversity in key management positions and on the Board of Directors.
Community or Constituency Served
Urban Roots provides holistic, paid youth internships to 60 diverse, under-served teens on the East Side of St. Paul. 96% of the interns are youth of color. All are eligible for free and reduced lunch.
Geographic Area Served
Our focus is primarily in the Dayton's Bluff and Payne Phalen neighborhoods of East St. Paul, a community more ethnically diverse than any in Ramsey County. The East Side experiences significantly higher unemployment for both youth and adults. Household income and home ownership is also the lowest in the county, and education levels continue to fall behind the Twin Cities averages.