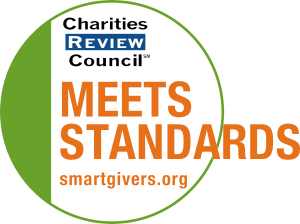 Mission Statement
Eliminate poverty housing from the Twin Cities and to make decent, affordable shelter for all people a matter of conscience.
Impact and Programs
Accomplishments
From July 1, 2019 to June 30, 2020, 105 families bought homes of their own using our affordable mortgage. In addition, 215 people graduated from financial coaching into mortgage readiness, 43 families partnered with our A Brush with Kindness program for home repairs, 44 seniors received home safety modifications through our Age Well at Home program, and 55 non-Habitat homeowners received counseling to prevent foreclosure. Through all these programs and more, a total of 735 families partnered with Twin Cities Habitat last fiscal year. More than 10,000 volunteers and 6,800 donors helped bring this mission to life.
Current Goals
From July 1, 2020 to June 30, 2021, we aim to partner with 104 families to buy homes using our affordable mortgage. In addition, we aim to help 180 households achieve mortgage readiness and deliver 85 home repair and modification services through A Brush with Kindness and Age Well at Home.
Community or Constituency Served
We work with individuals and families in the seven-county Twin Cities metro area. Low- to moderate-income first-time homebuyers partner with us to buy homes using an affordable mortgage. We also offer homeownership preservation programs to low- and moderate-income homeowners.
Geographic Area Served
The 7-county Twin Cities region comprises Anoka, Carver, Dakota, Hennepin, Ramsey, Scott and Washington counties.