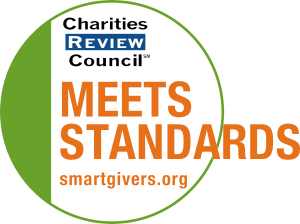 Mission Statement
Eliminate poverty housing from the Twin Cities and to make decent, affordable shelter for all people a matter of conscience.
Impact and Programs
Accomplishments
In FY2017, 92 partner families either bought a home with Habitat or had critical repairs completed on their home through our programs. Also, 1,500 families attended homeownership orientation sessions to learn about our process and understand the program and financial requirements. 266 families participated in one-on-one financial coaching to become mortgage-ready. 140 of those have completed coaching and become financially mortgage-ready; the remainder continue to meet with financial coaches. We also launched a new banking partnership with Bremer Bank to finance 500 mortgages originated by TCHFH Lending, Inc., a wholly owned subsidiary of Twin Cities Habitat for Humanity. This partnership means that Habitat can more than double the number of families served over the next 4 years and donor contributions go further to help keep homes affordable for families.
Current Goals
FY2018 Programmatic Goals: Partner with 104 low-income families to purchase homes with fixed-rate, long-term, affordable Habitat mortgages; Close $10.8M in mortgages; Sell 74 mortgages to Bremer Bank; Coach 250 households; Partner with 80 homeowners through A Brush With Kindness paint and home repair projects; Engage volunteers in a pilot chore services program for aging homeowners; Identify healthcare partner(s) for age in place services; Provide mortgage foreclosure prevention counseling to 75 homeowners; Plan and implement Jordan Week of Kindness in July 2017; Plan and implement a second neighborhood event; Assess and track the quality of life in urban focus neighborhoods; Lead Diversity & Inclusion Action Team to develop a multi-year plan for equity and inclusion efforts; Train 2 staff to be Intercultural Development Inventory (IDI) trainers; Conduct IDI for all remaining staff members; Conduct IDI training for all board members; Generate $1.72M in ReStore revenue; Support global mission with $250,000
Community or Constituency Served
Low income families in the Twin Cities 7 county metro area that are in need of affordable housing.
Geographic Area Served
Twin Cities (Minneapolis and St. Paul, MN) seven-county metro area.