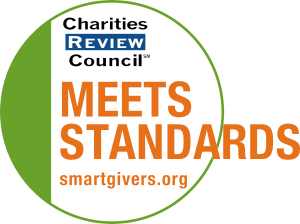 Mission Statement
Tubman's mission is to promote safe and healthy individuals, families and communities through promising and best practices in education, intervention and prevention. Our strategic goals are to: • Engage people in transforming their lives by providing a spectrum of quality services • Empower the community to act upon our shared responsibility for the health and safety of every person • Create a learning institute that closes the gap between research and practice to ensure effective client outcomes • Forge teams and partnerships that learn, invent, adapt and sustain innovative client and community services • Leverage staff expertise and service delivery models to attract new community investment and generate enterprise revenue for sustainability and growth
Impact and Programs
Accomplishments
Highlights of our services in 2014: • 561 women and 701 children and youth received emergency shelter and supportive services at our two family violence shelters. Our transitional housing program served 22 adults and 44 children. • 4,111 clients received criminal court victim advocacy; legal advocacy, advice or representation in Orders for Protection and family law; or legal helpline support. • 1,616 clients received mental or chemical health assessment or treatment in our licensed clinics. • 9,067 youth participated in our 6-week school-based violence prevention curriculum or attended a presentation on healthy relationships and violence prevention. • 1,195 youth and young adults experiencing violence and exploitation received advocacy and support in our shelters and the community. • 1,085 clients addressed their wellness, financial, employment, education or housing goals, individually or in group workshops or sessions. • 13,174 people in crisis accessed support and resources or developed a safety plan, by phone or in person. • Over 2,600 professionals, students, and community members attended 98 presentations on domestic abuse and Tubman services.
Current Goals
Tubman's goal is to help individuals and families meet their basic needs during crisis, work toward self-sufficiency, and maintain a safe, healthy life and personal stability in the face of life's challenges. The agency is also committed to addressing the root causes of family violence and instability. Other goals include: (1) Initiate an extensive strategic planning process which will engage agency and community stakeholders to review and update Tubman's mission, vision, values and goals for client services and operations, including a technology and data plan. (2) Expand our existing shelter and community-based services for youth and young adult victims of violence and exploitation, including sex trafficking, and continue collaborative efforts to improve systems response. (3) Develop a long-term facilities plan for each of our three sites to more effectively use our space to serve clients and the community, including a repair and replacement plan.
Community or Constituency Served
Our clients have little or no income and are increasingly likely to be young and from a community of color. 34% of clients are under age 18. Most adults are women. Over 80% have experienced physical, sexual, emotional, verbal or financial violence or exploitation, and many have experienced multiple forms of violence and exploitation. They may struggle with mental illness, substance abuse, economic instability and independence. Many have exhausted all other resources, are homeless, in an immediate emotional crisis, and seeking multiple services.
Geographic Area Served
In 2014, 54% of Tubman clients lived in Ramsey or Washington County, 40% in Hennepin County, 3% in other metro counties, and 2% outside the metro area.