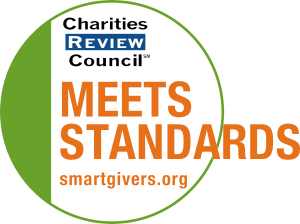 Mission Statement
The mission of The Village Family Service Center is to improve the quality of life through services designed to strengthen individuals, families and organizations.
Impact and Programs
Accomplishments
2015 Service Outcomes: Adoption Services completed 20 placements and provided 464 hours of counseling to pregnancy clients; Big Brothers Big Sisters – Community Based Big Brothers Big Sisters – School Based; (reported by parents of 129 "Littles"): 100% improvement in self-confidence/85% improvement in ability to make good decisions/75% improvement in academic performance/90% relationships with peers (reported by teachers of 112 "Littles"): 75% improvement in self confidence/ 83% improvement in academic performance/80% attitude toward school/100% relationship with peers; Counseling Services - 64% of 301 clients showed improvement based on pre and post Outcomes Questionnaires; 52% of 214 youth showed improvement based on pre and post Youth Outcomes Questionnaires; 57% of 131 clients showed improvement on pre/post Patient Health Questionnaire; 57% of 129 clients showed improvement on pre-post Generalized Anxiety Disorder assessments; Family Based Services prevented placement in 75% of 432 families reported (Report 5570); Family Group Decision Making: 129 families, 745 people served/Of 493 surveys returned after family conferences, 73% of respondents said they have a more connected relationship with family members or other meeting participants/Of 417 surveys returned after family conferences, 87% reported knowing more about supportive services available to the children and families than prior to conferences; Family Team Decision Making: 151 families, 231people served / Of 622 surveys returned, 93% said they felt their comments were considered before a final decision was reached/Of 642 surveys returned, 96% said that this was a positive experience/Of 641 surveys returned, 96% said the facilitator clearly identified the respondent's responsibility to the plan; Financial Resource Center: clients had 84% success rate on Debt Management Program/88% of client reported reduced stress level (144 clients reporting); First Step Recovery: First Step provided chemical dependency services to 325cases, 404 people during 2015/Of 32 surveys returned, 91% said they benefitted from the program/Of 32 surveys returned/78% felt they were able to access services in a timely manner; Nokomis Child Care: $122,000 was given to 96 families who otherwise could not afford quality childcare in 2015/Served 75,448 healthy and nutritious meals to children/Provided 217.934 hours of childcare svc and positive experiences to children; Supervised Parenting Time: Provided visitation and related services to 100 children, 270 individuals/14 of 16 (88%) survey respondents indicated the child's well-being benefited from the visitation/exchange; Truancy Intervention – 1,335 students involved with TIP during 2014-2015 school year; Village Business Institute: 69 EAP clients returned customer satisfaction surveys during 2015 - 67 (97%) of those clients said they were helped with their questions/concerns/67 (97%) would recommend this service to others.
Current Goals
Big Brothers Big Sisters: Increase our alignment with current demographic trends and adequately respond to the critical needs of the children we serve by having agency and national office governing boards and staff that reflect the communities we serve. Development: Engage fully in Second Century Campaign efforts with identification of current expectancies Financial Resource Center: Update all marketing materials/client forms. Thoroughly review as printing required. Grand Forks region: Explore community needs and look to offer groups including pre-marital counseling, parenting groups, mentoring and boys group Nokomis Childcare: Discuss possibilities for increasing wages for teacher retention
Community or Constituency Served
Today, The Village reaches out to more than 80,000 people every year, and we are constantly adapting our services to meet the needs of modern life. These transformations are ongoing and span a multitude of areas. From individual and family counseling to child care, mentoring and adoption to financial counseling and workplace issues, The Village is a place for all individuals and families regardless of their size, color or creed. As the definition of family evolves, so do we.
Geographic Area Served
The Village has offices throughout North Dakota and Minnesota, and serves people nationwide through The Village Business Institute.