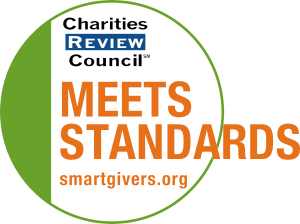 Mission Statement
The Reading Center is a nationally recognized nonprofit that provides specialized educational services for children and adults experiencing difficulty with reading, writing, and spelling. We: (1) Provide diagnostic and educational services; (2) Train educators in the proven research-based technique based on the Orton-Gillingham approach; and (3) Increase public awareness and understanding of language learning disabilities.
Impact and Programs
Accomplishments
Across our 1:1 tutoring program, classes, and partnerships, we reached more than 720 students last year – a 40% increase over 2017. Our evaluation team added more testing slots, enabling us to screen/test 46% more students than 2017. This helped us to welcome 54 new students to the 1:1 tutoring program. Our partnerships with the Boys and Girls Club and Rochester Reading Champions enabled us to reach diverse students we have not been able to serve before. We are now in the second full year of having an online option for our Basic Orton-Gillingham Training Institute – and hope to launch an advanced online training course by the end of this year. The added training opportunities have driven up our training numbers by 30% over 2016. In the last three years, we added 21 new tutors serving Reading Center students! And training more tutors to deliver lessons online has led to an increase in online sessions; they now represent more than 1/3 of all 1:1 tutoring sessions. Our outreach efforts have increased as well. We now offer a virtual outreach event every fall via Facebook that helps us reach thousands of people beyond Rochester. Our dedicated staff person who handles our intake calls made contact with almost 350 people last year, answering questions about everything from dyslexia to Orton-Gillingham to programs. And in case you missed it, our new website launched last year containing information on all our programs and collaborations.
Current Goals
As we transition into our new building in 2019, we continue our efforts to train and hire more trained adults to serve more struggling students.
Community or Constituency Served
The Reading Center is the only nonprofit in the region that offers a full array of services for dyslexic students and their families, including effective tutoring and training for teachers and parents. Over the years, we have trained 2,500 adults and educators in the Orton-Gillingham approach and helped 10,000 students improve their reading ability.
Geographic Area Served
We are located in SE Minnesota. Since 2011 our students have come from 46 Minnesota counties and 12 states. Since 2007 our trainees have come from 31 Minnesota counties, 30 states, and 3 Canadian provinces.