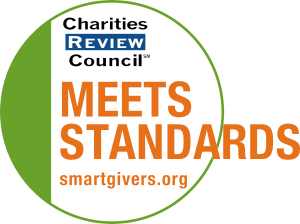 Mission Statement
Our mission is building strong families, vital communities and better futures for children. We envision a Twin Cities where all children and families, regardless of income or origins, reach their full potential.
Impact and Programs
Accomplishments
Examples of impact in our core service areas in 2019 are: COUNSELING: Our counseling programs reached 1,920 individuals. 96% of criminal justice systems-involved youth served through intensive in-home counseling avoided out-of-home placement, and 88% of justice-involved youth had no new arrests. In our outpatient counseling services, 89% of children ages 0-5 maintained or improved their score on a standardized assessment measuring progress in therapy. EDUCATION: We served 14,457 individuals through our therapeutic preschools and drop-in child care centers. 94% of parents surveyed reported being very satisfied with our drop-in child care services at Hennepin County service centers. 87% of the graduates of our therapeutic preschools scored ready for kindergarten, compared to 60% of all children in Minnesota and 52% of children in households with low incomes. 80% of preschool children heading to kindergarten tested at or above the age-adjusted national median for executive functioning. PARENTING EDUCATION: In our parenting program engaging pregnant women and new mothers, 100% of children were born healthy, and 100% of children age five and under attained age-appropriate scores on validated assessments. In our program for parents with open child protection cases, 93% of parents showed improvement in scores indicating a reduced risk of maltreatment and increased parenting skills. Our parenting programs served 914 people in 2019. ADVOCACY: PRIDE (Promoting Recovery, Independence, Dignity, and Equality) helped 637 survivors of sex trafficking to reclaim their lives and futures: 80% of participants maintained or improved scores on important aspects of exiting sexual exploitation and rebuilding their lives.
Current Goals
Our 2020 programmatic goals are shaped by our 5-year strategic priorities (2016-2020): COMMUNITY IMPACT – Reduce opportunity and achievement gaps for families in poverty: 1) Deepen and accelerate 2Gen service integration; 2) Ensure that all TFP programs demonstrate clear, measurable outcomes; 3) Expand Executive Functioning (EF) Across the Generations curriculum to TFP's home visiting program and three new organizations. LEADERSHIP – Provide multicultural leadership, education, and training locally and nationally to build community partnerships and impact: 1) Develop managers' leadership skills to advance equity and support the agency's mission; 2) Develop parent leadership and voice organization-wide; 3) Undertake a strategic planning process. COMMUNITY AWARENESS – Heighten community awareness to reduce poverty and violence, increase educational achievement, and strengthen families: 1) Place a minimum of 2 stories in mainstream media outlets; 2) Continue developing and using simplified messaging; 3) Identify compelling stories for each program area. SUSTAINABILITY – Stabilize the physical environment, and strengthen programs, finances, and human resources: 1) Identify and create a plan to sell established services with proven efficacies (e.g. Unified Therapies and EF Across the Generations); 2) Annual and capital campaign meet or exceed budgeted goals; 3) Prepare to open TFP's new site at Bloomington Avenue & East Lake Street; 4) Begin 2021 budgeting process early to accommodate changes due to the move into the new facility. Amidst the COVID-19 pandemic, all programs are operating virtually. We are planning safe re-openings of face-to-face services where permitted by state authorities and in-line with appropriate staff training, social distancing, and personal protection.
Community or Constituency Served
The Family Partnership serves 18,000+ people annually. We emphasize reaching children and families who experience deep poverty, adversity, and trauma, often for multiple generations: 95% have low income, 90% are people of color; 58% children and youth under age 18; 62% in urban Minneapolis/St. Paul; 36% in suburbs with rising levels of poverty.
Geographic Area Served
The Family Partnership serves the greater Minneapolis-St. Paul (Twin Cities) region of Minnesota. We work from our three neighborhood service centers in north and south Minneapolis. We also go into the community to serve people when and where they need us throughout Minneapolis and the suburbs, including schools, Head Start centers, county service centers, and in-home visits.