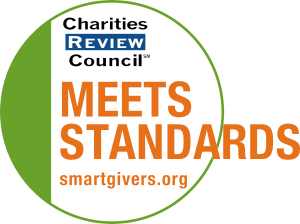 Mission Statement
Building strong families, vital communities, and better futures for children.
Impact and Programs
Accomplishments
Examples in our three service areas are: COUNSELING: In 2016, 84% of individuals who received our counseling therapies reported reduced depression, anxiety, and violent behavior at the conclusion of their work with our therapists; 92% of parents had improved their network of supports in the community; and 88% of parents demonstrated skills needed to handle future problems with their children. EDUCATION: 92% of babies, toddlers and children under age 5 with high risks for health/development problems scored age-appropriate on an evidence-based measurement tool; 75% of toddlers and preschoolers scored age-appropriate on child development; and 83% of the graduates of our therapeutic preschools scored ready for kindergarten. In addition, 67% of children and families with truancy issues showed improved school attendance, and 74% of parents at risk for child abuse/neglect improved their parenting practices through our in-home family development work. ADVOCACY: PRIDE (Promoting Recovery, Independence, Dignity, and Equality) helped 171 survivors of sex trafficking to reclaim their lives and futures: 92% of participants developed strategies for enhancing their safety, and 75% developed a stronger social support network to avoid future victimization. Our work continued in the Safe Harbor/No Wrong Door campaign to reform how our state views and treats child sex trafficking victims. Along with our key partner, the Women's Foundation of Minnesota, The Family Partnership continued to design and lead the advocacy strategies of 70 statewide partners working together toward the ultimate goal of fully implementing the Safe Harbor/No Wrong Door model.
Current Goals
Our services have been set up not only to repair well-being when it starts to break down, but also to construct a strong foundation to maintain strength throughout life. We work to provide building blocks of sturdy well-being for infants, children, adults and families by: a) Increasing parents' practices for positive child development, and for supporting their families; b) Improving age-appropriate child development with infants, toddlers and preschoolers whose development is impeded by poverty or trauma, resulting in children scoring ready for kindergarten; c) Improving life functioning with children and adults through mental health counseling; d) Improving functioning in families dealing with severe distress, chemical recovery, or instability through our in-home counseling, highly specialized case management, and recovery supports.
Community or Constituency Served
The Family Partnership serves 30,000+ people annually. We emphasize reaching children and families who experience the greatest disparities in achievement, healthy development, aspiration and hope: 79% have low income, most living below the poverty line; 79% people of color; 31% immigrant backgrounds; 71% children and youth; 55% in urban Minneapolis/St. Paul; 44% in suburbs with rising levels of poverty.
Geographic Area Served
The Family Partnership serves the greater Minneapolis-St. Paul (Twin Cities) region of Minnesota. We work from our three neighborhood service centers in north and south Minneapolis. We are also known for going into hundreds of community locations to serve people when and where they need us throughout Minneapolis and the suburbs – into schools and Head Start centers, other nonprofits, faith communities, prisons and jails, low-income apartment complexes, transitional living programs, and in-home visits.