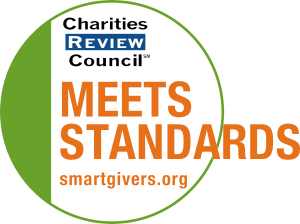 Mission Statement
The mission of The Bridge for Youth is to provide runaway and homeless youth safe shelter, assist in the prevention and resolution of family conflicts and reunify families whenever possible.
Impact and Programs
Accomplishments
The Bridge for Youth has several programs that offer services to runaway and homeless youth. The organization's impact over the previous year included: Resilience House (Emergency Shelter) - 24-hour family intervention, providing emergency shelter, meals, access to healthcare, case management and support for youth ages 10-17 - * 529 youth shelter stays * 63% program utilization rate * 74% safe exit rate; Marlene's Place - transitional housing and case management for pregnant/parenting youth (16-20) and children (0-3) - * 18 families served * 80% program utilization rate * 78% safe exit rate; Rita's House - Intentional living community for 12 homeless youth ages 18-21, providing affordable rental housing and teaching independent living skills - * 18 youth served * 93% program utilization rate * 100% safe exit rate; Outreach & Support Services - connects with you in need on the streets or in the community - * 178 group meetings/793 attendances * 55 youth in Juvenile Diversion Program * 348 youth in crime victim services * 48 youth in Work Ambassador, and; Youth Response Center - available 24/7/365, provides immediate support to de-escalate crisis and connects youth and families with support (includes YSNMN.org, a mobile app hosted by The Bridge connecting youth with shelter and resources) - * 1,633 crisis calls and referrals * 5,464 crisis text messages exchanged during approximately 550 conversations* 7,416 YSNMN.org app users sought info on The Bridge.
Current Goals
The Bridge has a vision of a community where no young person is sleeping on the streets or trapped in an unsafe situation because of family conflict, instability, exploitation, racial disparities, or economic injustice. Our goal is to increase the stability and social/emotional well-being of runaway and homeless youth. We approach this through a strong program model that incorporates best practices including the 9 Evidence-Based Principles to Help Youth Overcome Homelessness. Our objectives are to increase the safety, well-being and self-sufficiency of at-risk youth: reunify youth and families, whenever safe and possible, through resolution of family conflicts; empower youth to develop age-appropriate life skills and cope constructively with crises; assist youth in developing positive relationships and connections to caring adults; support youth in securing safe and stable housing; and connect youth to appropriate resources. Stable families and strong community connections provide a life-long foundation for youth to escape homelessness and poverty. By providing effective services to strengthen youth and families, The Bridge advances the safety, development, and positive participation of youth in our society and contributes to multi-generational stability. Specific goals include: respond to 6,000 crisis calls/texts through our Youth Response Center and connect 90% of youth to appropriate resources; 80% of youth in shelter and housing programs will exit to safe and stable housing; 95% of youth in programs will have a personalized case plan; and 80% of youth in programs will be engaged in school and/or work.
Community or Constituency Served
Runaway and homeless youth (include youth in crisis, eg. at risk of running or violence, pregnant/parenting teens, parents/youth in conflict, sexually-exploited youth) and their families
Geographic Area Served
Twin Cities metro area and greater Minnesota