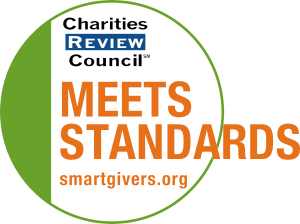 Mission Statement
Guided by the Fairweather model, Tasks Unlimited provides supported employment, housing and recovery services to create opportunities for people with mental illness so they can achieve their full potential.
Impact and Programs
Accomplishments
In 2019, Tasks Unlimited provided housing, employment and recovery services to a total of 462 individuals with serious mental illness. 92% of clients maintained mental health stability, measured by not requiring hospitalization for any period of time. By comparison, national health utilization data in the U.S. shows that there are an average of 73 inpatient hospitalizations per year for every 100 people with serious mental illness. The stability our clients gain represents not only a better life for them but a huge savings in emergency room and hospitalization costs. In 2018, Tasks' supported employment clients (207 in total) earned $2.4 million in wages and over $500,000 in benefits as Tasks Unlimited Building Services employees, providing janitorial and mailroom services at 14 government agency worksites around the Twin Cities. While most clients come to Tasks unemployed, the current employment tenure for Tasks Unlimited client employees is 11.32 years. 126 individuals with mental illness gained safe, dignified affordable housing in a Tasks Lodge. The average tenure of lodge residents in housing is 9 years, with 36% of clients in their homes over 10 years. Retention: Of the 180 clients in the Lodge or JOBS programs on the first day of 2019, 87% were still participating in some part of the Tasks program at the end of the year. Of the 198 clients participating in case management, 69% met their objective. Twenty-four of 49 individuals receiving job placement services secured employment in the competitive workplace. Fifty-eight individuals received support and resources at the new Northeast Outreach and Opportunity Center (NOOC), a drop-in center initiated in the fall of 2019 in northeast Minneapolis for individuals experiencing homelessness.
Current Goals
Our programmatic goals focus on promoting mental health stability, economic self-sufficiency, and housing stability. Mental health stability: At least 90% of housing and supportive employment clients will not need hospitalization during the year. At least 90% will report that being in the program helps them to improve their mental health. Stable employment: 75% of part-time employees work at least 15 hours per week and 75% of full-time employees work at least 32 hours per week. 75% of Jobs Training Program graduates will still be employed in supported employment six months after completion of JTP. At least 90% of clients report that their employment is more stable since entering. At least 90% of graduates will exit the program earning more in wages than when they began. Housing Stability: 75% of clients will maintain housing for at least 6 months after initial placement. 75% of lodge clients will maintain housing for 12 months or longer with no episodes of homelessness. 2019-2021 Strategic Plan Programmatic Goals: We will expand entry points to programs with a goal of increasing clients served by 10% annually. We will increase job placement services (clients served) by 10% to help more people find competitive employment. We will expand housing options and increase our housing census by being responsive to clients' needs and wants and community norms. We will develop new programming that will promote peer support, and provides vocational readiness and employment training. Specifically we will expand outreach and services for people experiencing homelessness through opening a drop-in resource center in NE Minneapolis.
Community or Constituency Served
Adult (age 18 and older) residents of Minnesota, primarily the Twin Cities metro, who have a diagnosed serious and persistent mental illness (SPMI).
Geographic Area Served
Primarily Hennepin, Dakota, Anoka and Ramsey Counties in Minnesota.