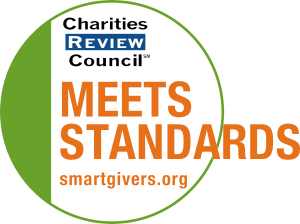 Mission Statement
The St. Louis Park Emergency Program, supported by a coalition of churches, synagogues, schools, business, civic, and local organizations, as well as many families and individuals, works to identify, address and respond to the critical and emergency needs of our community.
Impact and Programs
Accomplishments
Assisted 780 Households, 2000 individuals each month with approximately 50000 pounds of food. All St. Louis Park residents who request food assistance will receive food. People who receive food will leave STEP with a minimum of 3 days of food for their family. Over 50 % of the clients share that the food that they receive last them up to 2 weeks How We Measure and Use Results We collect baseline data at the time of each family's or individual's first visit in order to evaluate the need for service, provide each with immediate service, and connect with other agencies as appropriate. A yearly client satisfaction survey in both English and Spanish is conducted. In this way, STEP can measure changes in service needs and work quickly to meet them, as well as identify trends and modify services as needed. This year we experienced a 71% response rate on the client survey. III. Evaluation Provided services to: Food shelf: to 8139 Households,
Current Goals
Goals & Objectives: To provide healthy and nutritious food to families and individuals in need and to respond to St.Louis Park residents who reach out for food support STEP also addresses food request for people on special diets and will deliver food to people who are home bound and cannot get to the food shelf. As a result of generous financial assistance, STEP will be able to offer a variety of food choices for our clients.
Community or Constituency Served
The St. Louis Park Emergency Program (STEP) has served the St. Louis Park community since 1975, evolving from a faith-based initiative to a community-wide resource serving the basic needs of more than 1800 people each month.
Geographic Area Served
Residents of St.Louis Park