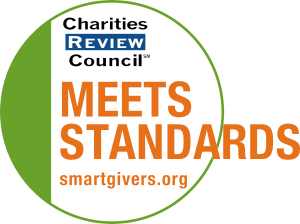 Mission Statement
The mission of St. David's Center for Child & Family Development is to build relationships that nurture the development of every child and family. Our vision is to create a strong, healthy, vibrant society in which every member fully contributes to its success. To that end, our services increase school readiness, improve outcomes in children with developmental needs, and increase self-sufficiency in parents and individuals whose special needs will be with them for life.
Impact and Programs
Accomplishments
We are pleased to report having made outstanding progress toward these goals as indicated by the following achievements this past year: 1. Chosen as the Community Partner of Westminster Presbyterian Church: After a competitive process that considered 30 nonprofit organizations, St. David's Center was chosen as Westminster Presbyterian Church's community partner and thereby offered nearly 10,000 square feet on their expanded downtown Minneapolis campus. In March 2018, we will launch the Harman Center for Child & Family Wellbeing, to improve developmental and relational outcomes for children ages birth to five who have experienced trauma. In addition, St. David's Center will relocate its East African Day Treatment Center currently located in northeast Minneapolis. 2. Launched the Infant Court Team in partnership with Hennepin County Child Protection and Juvenile Court: St. David's Center completed the second year of a three-year pilot to reach 60 children ages 6 to 36 months who are in out of home placement, leveraging our expertise in early childhood mental health and trauma to reduce the rate of re-entry into foster care and improve child outcomes by intervening in all caregiver relationships, cooperating among the team of providers, and making clinical recommendations to the Court. 3. Expanded our Minnetonka campus and outreach in community-based settings: With a continued commitment to meet increasing community needs, we completed the renovation and expansion of our campus in Minnetonka and grew our services in strategic partner sites across Hennepin County. In total, we served an additional 545 children in early intervention and treatment, reaching over 21% more children and families than ever before. 4. Significantly increased our depth in the field of children's mental health: With a vision to increase the children's mental health workforce by number and by capacity to treat complex needs, St. David's Center: a. Expanded our psychological testing capacity by hiring postdoctoral fellows who will continue with St. David's Center once they are fully licensed, and b. Made significant investment in the current workforce by training therapists and supervisors in Child-Parent Psychotherapy, school-based mental health professionals in Trauma-Focused Cognitive Behavioral Therapy, all new therapeutic preschool staff in the Developmental Repair model and four Infant Team mental health professionals in Attachment Biobehavioral Catch-up.
Current Goals
This year, as we remain steadfast in our mission of building relationships that nurture the development of every child and family and ask charitable individuals and organizations to partner with us in achieving the following goals: 1. Improved social-emotional functioning and early learning skills across multiple domains that lead to long-term educational success for children of all abilities. With your support, St. David's Center will provide innovative programming and tailored educational experiences for over 475 children, 30% of whom are identified as having special early learning needs. 2. Increased access to early intervention services for children in our community impacted by autism. Support of the Foundation will have a particularly significant impact on children and families in the Twin Cities' growing East African community, who experience nearly double the national prevalence of autism spectrum disorders compounded by limited access to critically needed services. 3. Increased access to early assessment services that more accurately identify root causes of challenging behaviors, particularly among low-income children and families, and make more effective referrals for services that lay a crucial foundation for improved school readiness, long-term academic success, and overall functioning for children at high risk for school failure.
Community or Constituency Served
In FY 2015-16, St. David's Center served 2,872 children and their families in the following ways: 480 in our Early Childhood Education Program; 1,848 in our Early Intervention and Treatment Services; and 662 in our Life-Phase Services.
Geographic Area Served
Established nearly 55 years ago, we have remained committed to creating access for families living throughout the greater Twin Cities metropolitan area. On average, one-third of the clients we serve every year live in the Minneapolis-St. Paul urban area. Another one-third of clients live in suburbs neighboring the Twin Cities, and the remaining one-third live more than 30 miles from the Minneapolis-St. Paul urban center. To make our programming accessible and adaptable for best results, 50% of our work occurs at our center in Minnetonka and 50% in the community in 860 homes and 21 different schools, childcare centers and community centers.