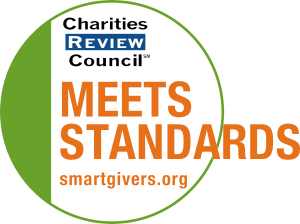 Mission Statement
The mission of St. David's Center for Child & Family Development is to build relationships that nurture the development of every child and family. Our vision is to create a strong, healthy, vibrant society in which every member fully contributes to its success. To that end, our services increase school readiness, improve outcomes in children with developmental needs, and increase self-sufficiency in parents and individuals whose special needs will be with them for life.
Impact and Programs
Accomplishments
In the fourth year of our strategic plan, St. David's Center continued to work toward our goals related to our three core service areas as well as the infrastructure and building needs of the organization. In FY 2014-15, we made outstanding progress toward these goals: • Launched a community-based, culturally-attuned day treatment program in the heart of the Somali community in Minneapolis designed to provide critically-needed early assessment and intervention for Somali children impacted by Autism Spectrum Disorder; • Implemented a new evidence-based Hennepin County foster care initiative that is a cost-effective alternative to residential treatment interventions for traumatized children ages six to 11 years. St. David's Center is now a certified Treatment Foster Care Oregon provider, one of only 48 in the world and the only certified provider in Minnesota. • Expanded access to out-of-school-time programming that enrich the lives of teens and young adults with disabilities, particularly for those living at 200% of the federal poverty level and below. • Successfully raised $13.1 million of the $13.7 million toward the Building Our Children's Future Capital Campaign.
Current Goals
In the final year of our five-year strategic plan, St. David's Center continues to augment, expand, and replicate programming and services as well as renovate and expand our building in order to best support children of all abilities and their parents throughout their lives. Guided by our strategic plan, St. David's Center's goals for this current year include: • Implementing state-of-the–art changes in classroom activities, facilities, equipment, and teacher training in our Early Childhood Education program, which includes enhancing and improving the layout of classrooms to reflect best practices in early childhood learning environments and integrating our playground with our 10 acres state-certified School Forest to improve access to natural play environments. • Advancing our array of family-centered pediatric therapies to help children from birth to 12 years achieve individualized developmental goals. • Enhancing organizational infrastructure in finance, risk management, health information, and technology to support growing diversity and complexity in services and funding.
Community or Constituency Served
In FY 2014-15, St. David's Center served 2,443 children and their families in the following ways: 352 in our Early Childhood Education Program; 1,477 in our Early Intervention and Treatment Services; and 614 in our Life-Phase Services.
Geographic Area Served
Established nearly 55 years ago, we have remained committed to creating access for families living throughout the greater Twin Cities metropolitan area. On average, one-third of the clients we serve every year live in the Minneapolis-St. Paul urban area. Another one-third of clients live in suburbs neighboring the Twin Cities, and the remaining one-third live more than 30 miles from the Minneapolis-St. Paul urban center. To make our programming accessible and adaptable for best results, 50% of our work occurs at our center in Minnetonka and 50% in the community in 860 homes and 21 different schools, childcare centers and community centers.