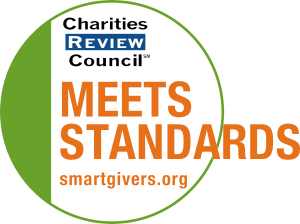 Mission Statement
The Mission of St. Croix Valley Foundation is to Enhance the Quality of Life in the St. Croix Valley by: Encouraging charitable giving in the Valley, Connecting people and programs, and Encouraging collaboration
Impact and Programs
Accomplishments
In Fiscal Year 2020, the SCVF granted $7.3 M through donor advised, agency, scholarship, and field of interest funds. The SCVF supported local nonprofits by 1) implementing foundation-led competitive grant programs granting over $600,000 to 128 organizations and 2) providing nonprofit professional development through the Consultants in Service (CIS) program. CIS matches volunteer consultants, who donate time and expertise on a variety of topics, with area nonprofit need. In FY2020, eleven nonprofits were matched with volunteer consultants. In addition, the SCVF took CIS on the road offering three professional development workshops; close to 70 nonprofit leaders, from across the region, attended the sessions. SCVF hosted the Conversations of the Valley luncheon series; these events are an example of SCVF's work as a convener, connector, and collaborator. The programs feature speakers on a wide range of topics and are designed to strengthen community connections while raising awareness around issues facing our region. In 2020, SCVF hosted a compelling four-part-series recognizing and celebrating the 50th Anniversary of Earth Day.
Current Goals
In FY21, the SCVF will finalize our COVID-19 Response Fund grantmaking by granting over $500,000 to organizations focused on housing, utilities, and transportation. In addition, the music education field of interest fund will grant over $30,000 to area schools seeking to enhance the quality of school-based music education programs; the Valley Arts Initiative will grant approximately $50,000 to area arts organizations; and, in collaboration with our Affiliates, the SCVF will launch a spring grantmaking program with the goal of granting approximately $100,000 to organizations addressing mental health. The Consultants in Service (CIS) Program will launch CIS: On the Screen – a virtual professional development workshop series that will address what nonprofits can work on now as they consider potential long-term organizational changes. Sessions include: Emerging funding streams for nonprofits, Running an Effective Virtual Board Meeting, Building an Effective Board, and Strategic/Scenario Planning. The Conversations of the Valley FY21 is focused on "Racial Justice – Listening and Learning". This four-part Zoom series speaks to the fact that many in the Valley have not had first-hand experience with the biases faced by our Black and Indigenous neighbors, so may not see racial justice as a pressing issue for our region. Listening is the first step to acknowledging and understanding these unique experiences.
Community or Constituency Served
We work with our ten Affiliates found to serve donors, nonprofits and communities throughout the St. Croix Valley in both Minnesota and Wisconsin.
Geographic Area Served
The St. Croix Valley Foundation serves the St. Croix River Valley - providing philanthropic services to 500,000 residents in six counties covering 7,000 square miles in both Wisconsin and Minnesota. We serve Washington and Chisago counties in Minnesota and Pierce, St. Croix, Polk and Burnett counties in Wisconsin.