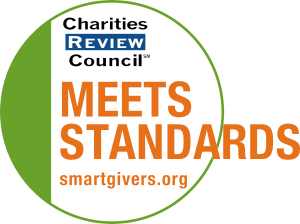 Mission Statement
To prevent and end homelessness for families with children through housing, resources and opportunity.
Impact and Programs
Accomplishments
100% of 94 families achieved housing stability in Solid Ground housing. 80% of 41 families exiting Solid Ground secured permanent housing upon exit. 60% of 107 adults were employed at year-end or exit. 61% of families increased household income at exit. 70% of adults who are enrolled in an education or job training program completed or actively made progress in that program. 98% of 151 school-age children regularly attended school. 100% of 334 participants access resources or were involved in their community.
Current Goals
We are focused on the four strategic goal areas outlined in our 2015-2020 Strategic Plan. One of the most prominent goals in 2016 is to successfully launch a new housing project for homeless veterans (falls under strategic goal area #4: Expand organizational growth and impact). This project is a partnership between Solid Ground, Sherman Associates and Metro HRA to house 10 long term homeless veterans and their families at Frost-English Village, a new 50-unit development in Maplewood, MN. Solid Ground is responsible for providing supportive services to the veterans and their families, including case management, benefits advocacy, physical/mental/chemical health supports, employment assistance, school support, and other services that lead to housing and economic stability.
Community or Constituency Served
Adults and children who have experienced homelessness, mental illness, chemical dependency, domestic violence and other trauma.
Geographic Area Served
Suburban Ramsey and Washington Counties in MN.