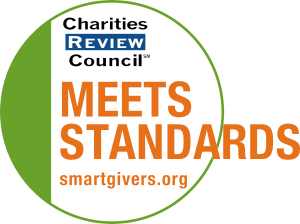 Mission Statement
Sojourner advocates for the safety of victims, supports the transition from victim to survivor, and educates for the prevention and elimination of domestic violence. * Sojourner's mission also includes service to those victimized by sexual assault and elder abuse.
Impact and Programs
Accomplishments
In 2018 Sojourner met and/or exceeded objectives: The Crisis/Help Line responded to over 2,800 crisis line callers providing requested information and referral. Sojourner shelter provided emergency housing and safety counseling to 194 women and 288 children. The Community Legal Advocacy Department provided legal advocate support, safety planning and counselling to 884 adults in criminal, family and felony court and increased the safety of 332 children. Community Outreach staff facilitated over 250 information, training, and education/prevention events including 181 SafeU prevention presentations, an increase of 30%. 97 individual volunteers and 59 volunteers provided 8,165 volunteered hours of support. Some highlighted outcomes include: 88% of clients completed and executed objective to increase their safety. Over 80% of residents leave shelter to move into safer housing and 83% of participants obtained safe housing post shelter. Over 95% of youth who attended SafeU presentations self-reported a stronger understanding of healthy relationships and an increased knowledge of available resources for help.
Current Goals
Sojourner's mission is to advocate for increased victim safety; support the transition from victim to survivor; and educate for the prevention of domestic violence. Our primary purpose is to increase victim safety through comprehensive safety planning, support, information, and assistance that promote opportunities for change. Sojourner programs and services also serve victims of dating violence, sexual assault, and elder abuse. Organization goals strive to: 1. Increase the safety and stability of clients and their children. 2. Promote personal stability and self-sufficiency 3. Provide legal advocacy that supports victims and encourages abuser accountability 4. Educate for the prevention interpersonal violence 5. Engage our community to raise awareness and support 6. Impact public policies to improve criminal justice and community response to domestic violence Achievement Strategies include: 1. A 24/7 crisis/help line available for immediate response 2. Emergency shelter for those unsafe in their homes 3. Victim-centered, trauma informed approaches that includes comprehensive, safety planning, 4. Community based advocate services that offer support to clients in criminal and civil courts including assistance with protection orders and stalking issues 5. Partnership and collaborations that increase victim support and broaden available resources
Community or Constituency Served
Adults and youth victimized by domestic, violence, sexual assault and elder abuse.
Geographic Area Served
Sojourner Shelter serves women and children victimized by domestic violence and abuse. Mainly, Sojourner residents are from communities in and around the within the Twin Cities, However, residents who live in outlying areas of Minnesota are also eligible for shelter. Sojourner's Community Legal Advocate Department mainly serves 16 communities in Western Hennepin and South Western Hennepin County. However, victims from communities in close proximity to our organization will not be turned way if they request service and support.