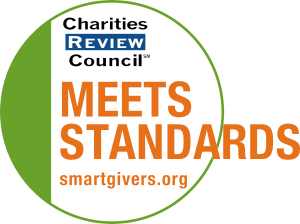 Mission Statement
Sing Out Loud is an inviting and safe community for young women to share in musical excellence while building confidence and world perspective. Our choirs encourage singers to have an open heart, practice courage, bravery and pride as they realize the impact music can have on the world. Singers will make lasting connections as they inspire each other to be the best version of themselves. Sing Out Loud strives to encourage our audiences to feel the love and hope that we have in the world, as we sing together. Through our core values we will more broadly impact each other and the world.
Impact and Programs
Accomplishments
In the previous year, we served 150 young women from the SE Minnesota region, producing three Bella Christmas Concerts in December 2019 and a beautiful virtual concert - "Visions of Hope" in May of 2020. 8550 audience and community members were reached through music, including an estimated 2394 youth. Additionally, an estimated 1197 individuals were served by Sing Out Loud via in-facility and special event musical offerings. Donations were received from individuals spread widely from throughout Minnesota, surrounding states, and more, indicating the broad reach of Sing Out Loud.
Current Goals
Next season represents the 14th season of Sing Out Loud. The board and staff are planning a full (yet modified due to COVID-19) season of rehearsals and outdoor concerts for the upcoming year, including a festive "caroling-style" December program, and a (hopeful) May program, secured at the Christ United Methodist Church venue. In addition to the primary concert series in December and May, the choirs will engage in community choir awareness events, and outreach activities. The Bellettes will again rehearse and perform only in spring semester, for girls in 1st – 5th grades. Several additional performance opportunities with area organizations, virtual choirs, and non-profits are currently being explored as well. Plans are currently being formulated for Bella Voce and Bella Fiore to collaborate with Project Legacy, a local organization serving youth and young adults of color who may have experienced poverty, trauma, homelessness, and/or sexual exploitation. Below represents an explanation of our modifications in the current season due to the COVID-19 pandemic: Singers will work together weekly, virtual or in-person, to perfect music selected by the directors. Singers will run and/or attend their own sectionals monthly to increase the musicianship of the choir as a whole. Singers will establish relationships across choirs in our organization. Singers and staff will collaborate with Project Legacy, a local organization serving youth and young adults of color who have experienced trauma, to build bridges in our community and perform together. Singers and directors will perform outdoors (or indoors as it becomes safe) at local businesses or locations.
Community or Constituency Served
Target populations include young women seeking to develop artistic excellence, students in area schools who attend education and outreach performances & community-at-large audiences which appreciate beauty of treble choral music. Singers & Musicians: The 53 singers of Bella Voce Young Women's Choir were drawn from 10 cities and 15 different schools from throughout southeastern Minnesota. The 50 girls of Bella Fiore were also drawn from multiple communities in the region, as were the 47 singers in The Bellettes. Concert attendees and donors: Approximately 8,550 people, including an estimated 2,394 youth, attended Bella concerts and performance events during the 2016-17 concert season. An additional 1,020 people attended the ACDA conference where Bella Fiore performed as well. An estimated additional individuals were served by Sing Out Loud via in-facility and special event musical offerings.
Geographic Area Served
We serve multiple counties in the southern Minnesota region.