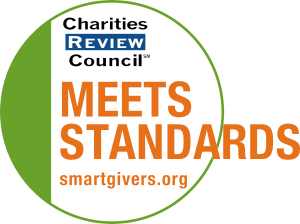 Mission Statement
Simpson Housing Services' mission is to house, support, and advocate for people experiencing homelessness.
Impact and Programs
Accomplishments
Simpson Housing Services (SHS) provides three main areas of programming: emergency shelter, supportive housing for single adults, families, and youth, and comprehensive children and youth services. Across all of our programs SHS served 2,452 people last fiscal year. The breadth and depth of services SHS provides have been designed to address the needs of individuals and families facing the highest barriers to long-term stability, such as poverty, unemployment, underemployment, mental and physical health challenges, and chemical dependency. SHS' emergency shelter serves 44 men and 22 women nightly. In FY 2018, 1,111 unique individuals stayed overnight at the shelter. Further, 124 guests moved directly from our shelter into affordable housing. Our Single Adult Supportive Housing programs worked with 159 adults, and an additional single adults were served through Rapid Rehousing. Our Family Supportive Housing programs worked with 289 families with 649 children under age 18. Our services continue to be centered on individual, intensive, and respectful support. Advocates work side by side with each participant, helping them achieve their goals and encouraging increased independence by connecting them to community resources.
Current Goals
Simpson Housing Services' (SHS) short-term goals are to meet the immediate housing needs of our shelter guests and program participants. Our long-term goals are to ensure that people have the resources they need to move from homelessness to stability, and to break the cycle of generational poverty. These goals are met by effectively operating our programming: emergency overnight shelter, Family Housing, Single Adult Housing, and educational support programs for children in our supportive housing programs. Specific objectives for each program correspond to those developed and monitored by the supportive housing industry, and often exceed standards as determined by the U. S. Department of Housing and Urban Development (HUD). Objectives include, but are not limited to the following. Shelter: 100% of shelter guests will receive safe, overnight shelter, at its capacity of 44 men and 22 women each night. Family Housing: 80% of families will maintain safe stable housing for one year. Single Adult Housing: 80% of participants will remain stably housed for at least one year. Each educational program includes multiple measures of success. The following objectives are representative: 85% of families with children 0-5 will demonstrate responsive parenting techniques that support children's social, emotional, cognitive, and physical development; 95% of children in the Literacy Mentoring Program (grades K-5) will increase their reading level; and 80% of parents will be more engaged in their child's education; and 80% of students in the Mentoring and Youth Development Program (grades 5-8) will improve in their ability to identify and set goals.
Community or Constituency Served
Simpson Housing Services (SHS) serves families and individuals experiencing homelessness, who find themselves living on the streets, in shelters, or other unsafe living environments. Lack of housing is often due to job loss, mental health complications, histories of physical health issues, chemical dependency, or mental health challenges. Many families and individuals face multiple barriers to finding and maintaining housing. The majority of people served across all of our programs ae people of color (86%) and 100% are living in poverty.
Geographic Area Served
Geographically, Simpson Housing Services has operated in Hennepin County since it was founded as a 501(c)(3) nonprofit in 1982. Our service area includes families and individuals who have experienced homelessness, and have been referred through the Hennepin County Coordinated Entry System for homeless services. Families and individuals referred to our programs are the most vulnerable, and in need of supportive services to maintain housing and stability for the long term. While our base of operations and programming takes place in Hennepin County, we also serve families in Anoka, Carver, Ramsey, and other counties in the Twin Cities metro area.