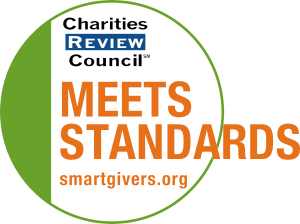 Mission Statement
Simpson Housing Services' mission is to house, support and advocate for people experiencing homelessness.
Impact and Programs
Accomplishments
The 2015 outcome results are in process of being reported. Highlights of preliminary results from 2015: ~ 822 men and women stayed at the shelter ~ 104 people moved from our shelter into stable housing ~ 245 families and 500 children received housing and support
Current Goals
Our annual overall goals remains the same as in previous year's goals. The overall goal of Simpson Housing Services is to end homelessness one household at a time with comprehensive supportive housing and shelter services; collaboration with the community; and innovative program design and delivery. These goals are met by effectively operating our three areas of programming: emergency overnight shelter, Family Housing, and Single Adult Housing. Specific objectives for each program correspond to those developed and monitored by the supportive housing industry, and often exceed standards as determined by the U. S. Department of Housing and Urban Development (HUD). Objectives include: Shelter: ~ 100% of shelter guests will receive safe, overnight shelter, at its capacity of 44 men and 22 women each night Family Housing: ~ 80% of families will maintain safe stable housing for one year. ~ 90% of children in the Educational Advocacy program will improve reading and literacy skills ~ 95% of children ages 0-5 with suspected developmental delays will be referred to appropriate resources. Single Adult Housing: ~ 65% of participants will remain stably housed for at least one year ~ 80% of participants will achieve personal health, financial, or community connections goals over the course of one year
Community or Constituency Served
The mission of Simpson Housing Services' is to house, support, and advocate for people experiencing homelessness. We serve families and individuals experiencing homelessness and with the highest barriers to stability including very low incomes, unemployment, disability, or little or no rental history. We serve over 3,000 people per year in our emergency shelter and supportive housing programs, which includes specific support for children and youth.
Geographic Area Served
Hennepin County