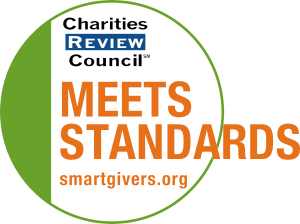 Mission Statement
Mission: ServeMinnesota is a catalyst to address critical needs in Minnesota by working with AmeriCorps and community partners. We share our proven practices nationally. We get measurable results through: Innovation: researching and applying the best data-driven methods to create powerful local solutions Investment: raising and allocating funds for AmeriCorps program development, and people serving in those programs, to maximize return Alignment: aligning with local community and government priorities and setting consistent program standards to ensure measurable results Vision: Demonstrating the power of national service to solve complex social problems.
Impact and Programs
Accomplishments
ServeMinnesota made a substantial impact in Minnesota communities last year. Through 13 AmeriCorps programs, ServeMinnesota invested more $32.5 million in nonprofit, community, educational and faith-based groups that are meeting critical community needs in educational achievement, economic opportunity, and environmental stewardship. 1,782 AmeriCorps members served more than 70,000 individuals across 1,000 service sites in Minnesota, including approximately 34,000 children who received much-needed literacy and math tutoring through ServeMinnesota's strategic initiatives, Reading Corps and Math Corps. ServeMinnesota also met all of its previous goals since completing our last Charities Review Council standards, including: • Creation of the Education Innovation Center, which houses program evaluation and continuous improvement for Reading Corps and Math Corps. • Formalization of management systems that support innovation through hiring a Research Director, Evaluation Manager, and Management Information Systems Director. • Launch of an Impact Investing initiative in St. Cloud. • Launch of national replication of Reading Corps. • Launch of Opportunity Corps, which assists individuals with economic barriers to become more self-sufficient. • Achieved #1 ranking for the third year in a row among state commissions for competitive CNCS grants. • Received first state appropriation for Minnesota Math Corps and continued appropriations for Minnesota Reading Corps.
Current Goals
Over the next 3-5 years, ServeMinnesota's strategic goals are: • Increase the number of students served by ServeMinnesota's strategic initiatives, Reading Corps and Math Corps. • Build national talent acquisition program. • Research & Development - ensuring that the strategic initiatives remain current, innovative, and continue to deliver the results/success seen to date and continue to grow the portfolio of programs. • Design frameworks for ongoing national expansion. • Invest in in-house information and technology capacity.
Community or Constituency Served
ServeMinnesota is our state's Commission on National and Community Service and is responsible for administering federal AmeriCorps funds to programs throughout Minnesota. An integral part of our work is to effectively leverage that federal funding to help address critical needs facing our state. We support hundreds of AmeriCorps members each year to improve the lives of Minnesotans by offering life-changing service opportunities that focus on education, economic opportunity, and environmental stewardship.
Geographic Area Served
Currently, 13 programs engage more than 2,000 AmeriCorps members in a wide range of service opportunities in more than 200 communities across Minnesota.