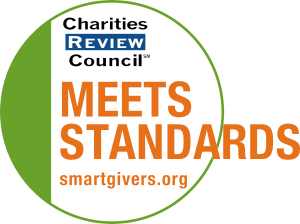 Mission Statement
The mission of SAVE is to prevent suicide through public awareness and education, reduce stigma and serve as a resource to those touched by suicide.
Impact and Programs
Accomplishments
Our multi-media campaign is the foremost tool for raising awareness about suicide prevention. The campaign includes TV, print, outdoor and indoor advertising, PSA placement, in addition to public relations exposures on TV, radio, print and online media. In 2014 SAVE generated over 80 million impressions in our public awareness and media relations efforts. SAVE's most recent PSA targeting middle-aged men at risk first aired at Lambeau Field during the 2014 Green Bay Packers games. As an additional component of delivering SAVE's message, we provide community and professional education throughout the country. This is accomplished with our trademarked "Let's Talk About It" program and speaking engagements where we teach the symptoms of mental illness, the signs of suicidal behavior and hot to intervene. SAVE responds to hundreds of requests to provide information in various settings including civic, professional, faith organizations, businesses, conferences and schools. SAVE reached 18,540 people in 52 appearances. Resources and support are provided to those interested in information on suicide prevention and for people touched by suicide through www.save.org, publications, prevention and grief packets, annual memorial events, resources and referrals. SAVE distributed over 35,000 pieces of material and had nearly 1.6 million website visits. SAVE has several best practice endorsed materials for prevention and postvention.
Current Goals
SAVE's goals are to 1. Increase our scope of impact in the following areas: Geography, Event, Public Awareness/Media, online presence, partnerships and collaborations; 2. Advance and influence the field of suicide prevention on a national and global basis; 3. Proactively engage survivors; and 4. Be a recognized leader in suicide prevention and postvention: awareness, education and materials.
Community or Constituency Served
SAVE serves the general public, professionals, survivors of suicide and all those interested in learning more about brain illnesses and suicide prevention.
Geographic Area Served
SAVE is a national organization whose public awareness and educational materials are used by communities, public health organizations and individuals throughout the United States. Our messages and materials target a broad audience of gatekeepers, i.e. family, friends, co-workers, and caregivers of those who are suffering from mental illness and may be suicidal. Our professional training and community presentations educate healthcare professionals, counselors, teachers, school administration, public health officials, clergy and community leaders as well as students, parents and concerned citizens about the warning signs of suicide, risk and protective factors that contribute to suicide and appropriate methods for intervening with people who are at risk.