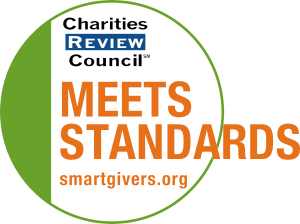 Mission Statement
The mission of St. Anthony Park Area Seniors is to enrich the lives of community seniors and provide assistance in maintaining independence and interdependence through professionals and volunteers providing at-home living assistance, wellness activities, nursing care, and caregiver support.
Impact and Programs
Accomplishments
St. Anthony Park Area Seniors (SAPAS) continues to have a positive impact on the community by connecting volunteers with seniors to provide physical, social and emotional support. Everyone gains from these relationships that in turn keep the community strong. In the past year, SAPAS served a record of 458 seniors. Throughout the year 110 volunteers gave 1568 hours of direct service by providing support such as 600 rides and 250 hours of chore assistance. SAPAS also coordinated and led other activities such as 200 exercise/yoga classes, 12 movies and 24 game days. In response to community needs, SAPAS offered new services. SAPAS began offering handyman services, and he completed 18 visits in his first six months. In partnership with the St. Anthony Park library, SAPAS launched a speaker series to explore senior topics such as Medicare, hearing loss and financial planning. SAPAS created a breakfast for caregivers and their care recipients in order to offer them a welcoming place to socialize with others. Lastly, SAPAS initiated a pilot service to formally check in with seniors to see how they are doing on a regular basis. Seniors appreciate SAPAS as shown here. "I am writing to say how much we appreciate your service. It gave me 'peace of mind'." "I am very thankful for the handyman who put up my grab bars. They are so helpful after my hip surgery." "I wouldn't be able to stay in my home without the support that I receive from the SAPAS volunteers."
Current Goals
St. Anthony Park Area Seniors has three goals for the current year. We will expand fundraising. We will increase the total number of people served by 5 percent more than total served during the 2018 calendar year. We will develop a plan to educate and create awareness of the St. Anthony Park Area Seniors program for seniors residing in the new housing developments scheduled to be built and open in the next one to five years.
Community or Constituency Served
Seniors 60 years and older living in St. Paul's St. Anthony Park, Lauderdale and Falcon Heights west of Cleveland Avenue.
Geographic Area Served
St. Paul's St. Anthony Park neighborhood (District 12), Lauderdale and Falcon Heights west of Cleveland Avenue.