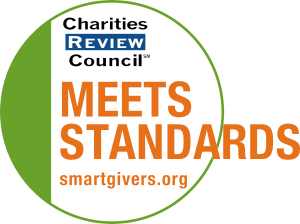 Mission Statement
Project Success motivates and inspires young people to dream about the future, helps them take steps to get there and gives them the tools they need to achieve their goals.
Impact and Programs
Accomplishments
Project Success works with more than 16,000 6th-12th grade students and their families across 26 Minneapolis public schools. During the 2019-2020 school year, this included the addition of four new middle schools and program expansion to deepen students' experiences. As COVID-19 hit in March 2020 and students shifted to distance learning, we continued to connect with students. We adapted each and every one of our programs for online, interactive experiences and we added new programs that leverage ways to connect from a distance. Since then, the Project Success website has experienced 1,000 visits per week, and some programs have tripled in participation which has shown to increase students' academic engagement and achievement. To learn more about what programming looked like during the distance learning period, see the Winter 2020 Highlights Video. https://www.youtube.com/watch?v
Current Goals
Project Success continues to adapt programming to meet the needs of our students and families, and our partner school communities, in safe and engaging ways. We are, and always will be, here for our 26 schools and 16,000 students to help them connect to their purpose through our curriculum, arts, expeditions, and certificates programming. Our goal is to maintain and build our connections with and experiences for students so they can continue to focus on planning and preparing for their futures. To learn more about our current programs, visit our website: https://www.projectsuccess.org/students__families/
Community or Constituency Served
Project Success works with more than 16,000 Minneapolis 6th-12th grade students and their families annually in 26 Minneapolis public schools. We work with every student in each school we serve. The Minneapolis Public Schools student population is highly diverse, with students coming from many different communities and cultures and socioeconomic backgrounds. Project Success' proven methodology is designed to meet each student where they are at, with a culturally responsive approach, a high degree of excellence, and sophisticated systems of access. Since 1994, Project Success has developed strong and enduring partnerships with schools, founded on high integrity, strong programming, and a proven curriculum. Minneapolis Public Schools see Project Success as a primary partner in providing activities that help students gain critical skills for success in school and life.
Geographic Area Served
Minneapolis, MN and the surrounding communities in which our students and families live in.