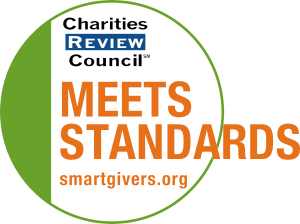 Mission Statement
Project for Pride in Living Inc. (PPL) builds the hope, assets, and self-reliance of individuals and families who have lower incomes by providing transformative affordable housing and employment readiness services. PPL serves the Twin Cities of Minnesota, including Minneapolis, Saint Paul and several suburbs.
Impact and Programs
Accomplishments
In 2014, through our affordable housing, employment training, support services, and education, PPL helped nearly 13,000 people increase their ability to grow and maintain their housing, economic and family stability. We achieved the following programmatic goals: Improved Housing Stability: PPL's affordable housing efforts contributed to greater options in housing for lower-income individuals and families in 2014. PPL acquired or created nine units of affordable housing in 2014. We now own or manage 1,147 units of affordable housing; about half of these units are supportive housing dedicated to those impacted by homelessness, mental illness, and chemical dependency. Promoted Economic Advancement: PPL engaged 3,240 individuals in 2014 in work readiness trainings, financial coaching, and jobseeking support services. The program increased participants' employability and helped them advance economically and boasts an 84% job retention rate 12 months after job placement—well above sector trends of 60%. Supported Adult and Family Stability: By providing an array of integrated services, we help low-income people address their individual barriers to getting and keeping stable housing. Through our free onsite support services, we helped 2,260 people address their life challenges and achieve greater housing and family stability in 2014. Overall, 96% of households maintained safe, stable housing for 12 months or more. Improved Youth Achievement: PPL's Youth Development Program provided 463 at-risk youth with nurturing, academically enriching out-of-school time programs in 2014. Of these children, 90% improved or maintained positive reading scores. Our quality preschool and alternative high schools created avenues for academic achievement for 266 children and youth. Overall, PPL is pleased to report that we achieved the majority of our 2014 goals. While we did not meet our original housing development goal due to funding delays, the majority of these projects have been completed in 2015. Within our Employment Training Program, we had lower participation than expected. Contract and funding changes in customized trainings for distinct populations caused the mid-year elimination of three classes. However, we were able to continue to serve populations specifically targeted by these training programs via our workshops and one-to-one employment coaching efforts. In partnership with Abbott Northwestern Hospital, we modified our Healthcare Plus Career Pathway to prepare individuals for the in-demand Patient Access Coordinator positions at the hospital. Recruitment and placement results are outstanding for this program that once was floundering as it sought to prepare individuals for long-term care employment.
Current Goals
In 2015, we anticipate helping 13,000 low-income people through the following programs areas: Housing Stability: PPL creates, renovates, and preserves single and multi-family housing for low-income individuals and families. Since inception, we have built or renovated 2,000 housing units and now own and/or manage more than 1,147 units of affordable or supportive housing across the region. In 2015, PPL will acquire, renovate, or build 68 units of affordable housing. Adult and Family Stability: PPL provides low-income individuals and families with access to services, connections to resources, and a network of support to build more stable lives. Our housing-based support services are customized for each resident, building, and neighborhood we serve, giving residents the tools they need to work toward self-sufficiency. In 2015, PPL will help 2,195 individuals achieve greater housing and family stability. Economic Advancement: Our range of Employment Training opportunities are aimed at helping low-income jobseekers succeed in the workforce. We offer sector-based training, one-to-one coaching, financial literacy education, professional development workshops, and a free and staffed computer lab. In 2015, PPL's Employment Training efforts will help 3,144 individuals improve economic stability and equity. Youth Achievement: PPL's Youth Development Program and schools are designed to mitigate the impact of poverty and foster success for at-risk youth. Our high-quality programs focus on improving reading skills, supporting academic achievement, and creating a connection to the community. In 2015, PPL will support 482 students to achieve educational and developmental milestones. By providing access to safe, high-quality affordable housing, transformative employment readiness services, and a range of integrated services, PPL helps individuals and families with lower incomes build hope while providing the tools and resources that help them establish the foundation for a strong, self-reliant future.
Community or Constituency Served
PPL serves low-income individuals and families. Our participants are racially and ethnically diverse, including a substantial number of immigrants. Most are people of color. Participant incomes are regularly at or below 200% of the federal poverty level, and most are below 100% of poverty. ("200% of poverty" is defined by the federal government in 2015 as an annual income of $48,500 or less for a family of four.) Participant struggle with a wide range of barriers to housing, family, and economic stability.
Geographic Area Served
The Twin Cities region including neighborhoods in Minneapolis, St. Paul, St. Louis Park, New Hope, and Robbinsdale.