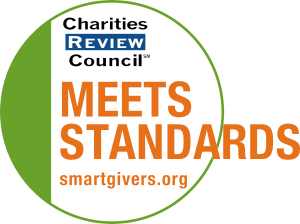 Mission Statement
"To provide person-centered services that enhance the quality of life for people with disabilities in the areas of employment, life skills, and community inclusion."
Impact and Programs
Accomplishments
Increase number of persons served using alternate bus services, such as Metro Mobility. There were 5 new starts ride Metro Mobility and 4 persons served transferred from ProAct's transportation to Metro Mobility. ProAct continued to facilitate Person Centered Training to all staff led by a staff member certified in Person Centered Thinking. Employment sites will be developed for informational interviews, tours, and work experiences. (Goal achieved. ProAct's vocational department had an increase in the number of informational interviews and business tours. This goal will continue with an emphasis on the expansion in employment partnerships, job try-outs, and customized employment practices.) Increase participation in specialized training programs and services. (Goal achieved. The Way to Work project continued to initiate additional services, including selecting three of ProAct's employment specialists to become certified in Customized Employment through Marc Gold and Associates. Continue to monitor Statewide Extended Employment Outcomes (refer to next page) and strive to meet or exceed both wages and average hours worked for each of three programs (CBE, CE, and SE).
Current Goals
1. Provide relevant services for people with disabilities to support their person-centered service plan. 2. Develop and operate business services to support mission. 3. Preserve organizational agility and vitality to achieve desired outcomes. 4. Inform, and influence our external environment to improve the lives of people with disabilities, and our ability to provide them quality services.
Community or Constituency Served
organization providing training and work opportunities for people with disabilities.
Geographic Area Served
ProAct's primary service areas include the Minnesota counties of Carver, Dakota, Goodhue, Hennepin, LeSueur, Scott, Ramsey, Wabasha and Washington, as well as LaCroix, Pierce and St. Croix counties in Wisconsin.