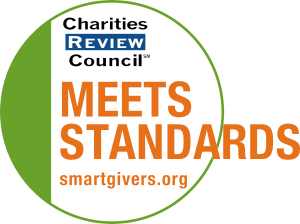 Mission Statement
To enrich the skills, prospects and spirit of North Minneapolis youth and adults, in partnership with families and communities.
Impact and Programs
Accomplishments
81% of graduation-eligible seniors in the PYC Arts & Tech High School earned their high school diploma. 100% of elementary children in the 2016 Summer Friends program maintained or gained in reading levels over the 8 week program - making it the 9th summer in a row with "No Summer Slide" for any of the enrolled children. 76% of the elementary children in the school-year afterschool program made at least one year's growth in reading, and 50% made more than one year's growth. 100% of middle school youth in the summer 2016 Camp Capri arts program achieved an increase in personal insights, life skills, and artistic expression. The Capri Theater/ Saint Paul Chamber Orchestra partnership's free neighborhood concerts played to near sell-out audiences of all ages, and the new partnership with the Film Society of Minneapolis St. Paul launched the First Thursday Films @ the Capri with ever-growing popularity. PCYC was successful in transferring ownership of its Wilderness Canoe Base property and programs to Lake Waposasset Camps, ensuring access for North MInneapolis youth and others to the Boundary Waters Canoe Area and WCB's excellent outdoor adventure programs for many decades to come.
Current Goals
Continue to Increase the graduation rate (% of graduation eligible seniors who actually earn their high school diploma at the end of their senior year.) Enroll 50% of our eligible juniors and seniors in at least one concurrent enrollment class by end of fall semester 2017. Achieve 10 years in a row in Summer 2017 of No Summer Slide for the elementary children in Summer Friends. Receive 70% of fundraising goal for the Capri Renaissance Capital Campaign Phase II.
Community or Constituency Served
PCYC's primary population in our alternative high school and afterschool and youth theater programs are youth in North Minneapolis. An additional population are artists, theater arts patrons, other nonprofits, and community members who regard and use PCYC and the Capri as a venue for their own events.
Geographic Area Served
North Minneapolis and greater twin Cities area