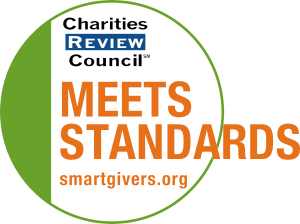 Mission Statement
To enrich the skills, prospects and spirit of youth and adults in North Minneapolis, in partnership with families and communities
Impact and Programs
Accomplishments
Key results in FY 2018-19 include: 113 children K-5 enrolled in summer Out-of-Schooltime (OST) program with 100% of children achieving no summer slide in reading for the 11th consecutive year; 77 children K-5 enrolled in school year OST program with more than half scoring proficient on math fact assessment and 100% of parents reporting satisfaction with the program; 300 youth enrolled in the PYC Arts & Tech High School, with an 82% graduation rate among eligible seniors; some 100 teens participated in Capri Theater Arts/Youth Development programming, building life skills and theater arts skills; 634 youth participated in the Children's Holiday Gift Sale and 217 volunteers helped the children select from over 3,488 gifts for their family members; Capri Theater welcomed a record attendance figure of 4,500 attendees for a variety of programming during April/May 2019, and closed for over a year in June for construction of the Capri expansion.
Current Goals
Key current FY 2019-20 PCYC programmatic goals include: 1) Complete financing for, commence and complete construction of the Capri Theater expansion and renovation project 2) Continue making progress implementing an individualized/competency-based educational model for the PYC Alternative Arts & Tech High School 3) Increase the number of students participating in career exploration, job training and career pathways programs 4) Increase implementation and evaluation of social-emotional learning activities 5) Continue to work on equity and diversity initiatives such as attracting and retaining a diverse direct service staff and 6) increasing the percent of board members from communities of color and who have strong ties to North Minneapolis.
Community or Constituency Served
PCYC's primary community/constituency is the community of North Minneapolis, which is the population served by our PYC Arts & Tech High School and our AfterSchool elementary programming and Youth Development programs. However, an additional and growing constituency are artists and Capri Theater patrons, who come from across the Twin cities region. Other nonprofits and community members who use our facilities including renting the Capri are also part of our constituency. Lastly, our corporate church members and our donors and friends are also served by PCYC, in that we provide a means and a place for them to live out their values by being of service to others.
Geographic Area Served
North Minneapolis for some programs, but regional for our Capri Theater