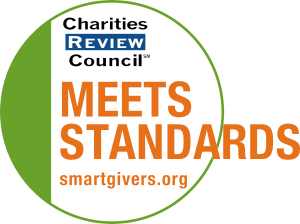 Mission Statement
We are community builders co-creating enduring change toward a just society where every person has personal, social, and economic power. Our united system of programs, neighborhood centers, social enterprises, and partnerships connects individuals and their families across the Twin Cities region.
Impact and Programs
Accomplishments
2019 marks a remarkable 140 YEARS serving the communities of the Twin Cities. From our first settlement houses in the 1890s to our connected network of programs, centers, and social enterprises today, the through-line of our work has been empathetic innovation on behalf of those we serve. The strategic plan, mission, and values we established in 2018 shifted into action last year. We reorganized our efforts around the pillars of PEOPLE, PLACE, and PROSPERITY. Interagency collaboration entered an exciting new phase, leading to fully integrated solutions that uplift whole people in whole communities. Our strategic focus continues to migrate upstream: from addressing short-term needs to reforming entrenched systems that hold people back across generations. It is a process of continual learning and evolution as we work to meaningfully change people's lives long term. At the close of a memorable year, we recommit ourselves to meet the challenges of 2020 and beyond. A more just society is ahead.
Current Goals
Form cross-sector partnerships focused on social determinants of health to improve community outcomes. Establish world-class community media to amplify community voice and change narratives at the city, state, and national levels. Invest in students of color as an engine of equitable and sustainable regional economic prosperity. Advance policy priorities that promote, protect, and galvanize the communities we serve. Become a data-driven organization that embraces continuous learning, improvement, and measurable impact. Engage in strategic alliances that accelerate change.
Community or Constituency Served
Our efforts focus on areas of the city known for concentrated poverty, including Cedar-Riverside, Phillips, and Powderhorn in South Minneapolis, and Near North, and Webber-Camden in North Minneapolis and the Black, Brown, and Indigenous people who have lived and labored in these neighborhoods for generations.
Geographic Area Served
Twin Cities metropolitan area