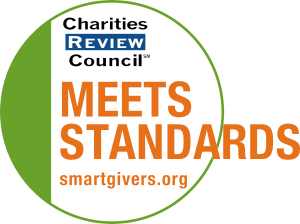 Mission Statement
To help create a more peaceful world, our mission is to help schools to be safer places, free from bullying and harassment, and to help youth learn positive relational skills like empathy, respect, cooperation and how to resolve conflicts peacefully.
Impact and Programs
Accomplishments
Bullying was reduced at 11 schools. Combining results from all schools, 84 fewer kids were bullied when compared to their school's first year of partnership with PeaceMaker Minnesota. Provided $83,086 in assistance to 30 schools through our Financial Services to help them buy curriculum, train staff, purchase classroom supplies, bring in speakers, provide additional assistance to students, measure results, etc. As a result of our Ambassadors for Respect service 95% of 4th graders plan to include others; 94% promised to use kind, Person First language; 93% promised to advocate for themselves and others 83% of Ambassadors responded that since participating in the A4R training session, "I have experienced more community integration and inclusion." PeaceMaker Minnesota trained 65 school staff (bus drivers, teachers, administrators, and transportation directors on how to recognize, report, and respond to bullying through our Training Services. We also piloted a training using the Teaching Students to be Peacemakers curriculum. 9 students and 10 staff were trained at Edison High School in the evidence-based program, which teaches conflict resolution and mediation skills.
Current Goals
PeaceMaker Minnesota's 2021 programmatic goals: 1. Hire three Peace Guides to help students at three schools to talk through conflicts, stop bullying, repair harm and to strengthen relational skills. The Peace Guide service is modeled after a program that was previously provided by the South St. Paul Restorative Justice Council. 2. To support five teams of Ambassadors for Respect, assuming that school district transition programs are fully open and that elementary schools are accepting classroom visitors. The purpose of the Ambassadors for Respect service is to strengthen self advocacy for individuals with developmental disabilities and bullying prevention efforts in elementary schools. Ambassadors for Respect teach fourth grade students about the importance of including others, of using kind, Person Frist, language, and of being an advocate for oneself and others. 3) To raise and provide $65,000 in financial assistance to K – 12 schools to help them purchase curriculum, obtain training, bring in speakers, involve students, etc. to support efforts to reduce bullying and to teach positive relational skills like empathy, respect, cooperation, and how to manage conflicts. 4. To provide 5 bullying prevention or conflict resolution trainings, either online or in person.
Community or Constituency Served
K - 12 schools in Minnesota and the students and staff of schools in Minnesota.
Geographic Area Served
Minnesota