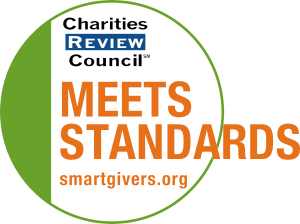 Mission Statement
We facilitate the power of the human-canine bond, and enhance the lives of others, through the process of training assistance dogs and the outcome of placing them with people with disabilities.
Impact and Programs
Accomplishments
We continued to expand the Assistance Dog Education Program and Training (ADEPT) internship program at UWRF by increasing the number of interns and the number of dogs participating and expanding the curriculum. Interns in our ADEPT Program are provided an in-depth educational experience on the training and placement of assistance dogs. While working with the effects of the Covid-19 pandemic and restrictions, ADEPT interns worked this past year with the successfully placed 5 assistance dogs from 2019: 2 service dogs with children with physical/mobility disabilities, 1 Diabetic Alert Dog, 1 School Resource Dog, and 1 Facility (Senior Resource Dog). This included holding a 2-weekPartner Training Camp.
Current Goals
Obtain 15% of the annual budget from Contracted Fee-for-Service Programs Increase client wait-list by 30% by June, 2022. Seek new partnerships to replicate the ADEPT program at other colleges or in the prison system. Establish a dedicated and engaged fundraising committee. Develop fundraising opportunities that could be used annually or on a rotating basis. Prepare for AAII accreditation. Become accredited with AAII (Animal Assisted Interventions International) Replenish the MASKA (Medical And Surgical K-9 Assistance) Fund, which was depleted by 2 necessary surgeries as well as spay/neuters, OFA x-rays and preventatives. Diversify sources of reliable funding; achieving a funding goal of $300,000 Increase the number of interns and dogs in the ADEPT program, which will in-turn increase the number of dogs partnered with individuals with disabilities. Host 3-day Jump Start training for incoming interns.
Community or Constituency Served
Applicants for placement and participants in our programs are considered without regard to race, ethnicity, religion, gender, sexual orientation, abilities, incomes, marital statuses, and veteran status. Through our Paw Corps Program, we offer service dogs free of charge to veterans with combat related disabilities. Diabetic Alert Dogs (DAD's) bring life-saving blood sugar awareness to Type 1 diabetics. Our mobility service dogs bring needed physical assistance, as well as peace-of-mind and companionship to children and adults with physical disability challenges.  The Assistance Dogs Education Program and Training (ADEPT) program brings assistance dog training to student interns at the University of Wisconsin River Falls, expanding our training capacity while meeting our mission to "utilize the power of the human-canine bond as a therapeutic, educational, healing tool."  Our facility and school resource dogs work with seniors, veterans, elementary school and High School children - some with physical and developmental disabilities - and our Victim Services Dogs bring comfort and courage to crime victims young and old..
Geographic Area Served
PawPADs service area is roughly 200 miles from our Training center in Lakeville, MN.