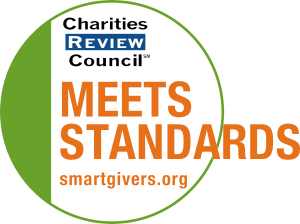 Mission Statement
To enrich the lives of people with disabilities by providing them with exceptionally skilled assistance dogs; To utilize the power of the human-canine bond as a therapeutic, educational, healing tool.
Impact and Programs
Accomplishments
PawPADs established the pilot year of what has become a much sought-after educational internship program in partnership with the University of Wisconsin - River Falls. The Assistance Dog Education Program and Training (ADEPT) internship program began in fall 2017 with 12 students and 6 dogs. Applications for participation almost tripled after just the first semester. As part of the ADEPT curriculum, the students undertook education and advocacy opportunities by sharing information on assistance dogs and related laws to businesses, service organizations, and the general public. We maintained our Project YES! program, providing training for Project YES teachers in anticipation of resuming the active program. Maintained cash reserves to cover the cost of placing two service dogs with veterans with combat related physical disabilities free of charge to the veteran. Placed two facility dogs (one victim support dog and one school resource dog).
Current Goals
Our goal for the current year is to expand our ADEPT program at the University of Wisconsin River Falls to include up to 10 new students, thus expanding our capacity for more service dogs available to be placed. To increase exposure of the ADEPT program across the UW system; to actively resume Project YES! in ISD 194; to place 2-3 new facility dogs as School Resource Dogs and/or Victim Support Dogs; to place 2-3 service dogs as disability assistance dogs and/or Diabetic Alert Dogs; to seek additional partnerships with the US State Department to support PawPADs International to increase exposure about the benefits/responsibilities of service dogs internationally along with ADEPT Interns.
Community or Constituency Served
Persons with physical disabilities, persons with Type 1 Diabetes, Schools, college students, veterans, prison inmates
Geographic Area Served
200 - 250 mile area from Lakeville, MN