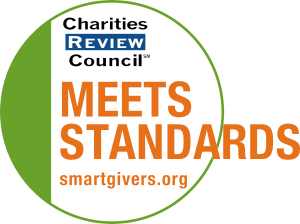 Mission Statement
To enrich the lives of people with disabilities by providing them with exceptionally skilled assistance dogs; to utilize the power of the human-canine bond as a therapeutic, educational, healing tool.
Impact and Programs
Accomplishments
PawPADs met and exceeded our goals for the year in both areas of our dual mission: partnering our dogs with persons with disabilities and utilizing the power of the human-canine bond as a therapeutic, educational, and healing tool. We placed 5 Assistance Dogs to Minnesota residents (2 - Service dogs [one with a veteran], 1- Diabetic Alert dog, 2-Facility dogs in school district) and through our partnership with ICAN we placed 3 service dogs (one with a veteran and one serving double duty with a mother with M.S. and her autistic son). We expanded our presence in Independent School District 194 by creating a partnership to run a pilot program in the Alternative Learning Center, including 10 students in the training and later placement of assistance dogs. Our Project Y.E.S. program completed our 4th successful year working with middle school "at risk" students.
Current Goals
1) Complete Assistance Dogs International accreditation (ADI establishes standards for the assistance dog industry). 2) Complete upgrades to our training center, to include a larger training room, kennel area, and office facilities. 3) Partner up to 5 assistance dogs, including at least one to a wounded warrior. 4) Increase revenue by 10% 5) Fully fund our Medical And Surgical K9 Assistance (M.A.S.K.A.) fund. 6) Raise the level of Board participation and training 7) Fully integrate the use of facility dogs throughout ISD 194 8) Bid or implement a new facility in our Prison Road Puppies program
Community or Constituency Served
Persons with disabilities in need of an assistance dogs, persons with diabetes, persons with autism, wounded and/or disabled veterans and service members, prison inmates, middle school age "at risk" youth, elementary school children with physical and developmental disabilities.
Geographic Area Served
250 miles from the Twin Cities of Minneapolis and St. Paul MN (Minnesota, South and North Dakota, Iowa, and Wisconsin fall within the 250 mile radius).