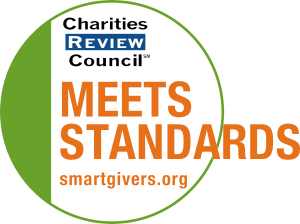 Mission Statement
Our mission is to improve the health and well-being of our patients, families and community through partnerships and philanthropy.
Impact and Programs
Accomplishments
In 2020, Park Nicollet Foundation raised over $3.18 million dollars with support from 3,665 donors. Additionally, 707 volunteers provided 43,289 hours of service valued at $1.27 million dollars.
Current Goals
Park Nicollet Foundation's overall goal is to improve the lives of patients, families and communities by focusing on the areas where we can have the greatest impact. Annually we support hundreds of programs across Methodist Hospital, Park Nicollet clinics and specialty centers, local public schools and the greater Twin Cities. We invest in programs that connect more people to enhanced health care and services, provide for patient special needs and transportation to access care, patient and staff education training and in care innovations and research to bring knowledge to our communities. Key focus areas include: Neurology, Oncology, and Park Nicolle Foundation Signature Community programs that improve the health and well-being for children, seniors and underserved populations. Patient and Family Experience – We work to bring enhanced care and patient experience to the entire Park Nicollet community. Research and Innovation – We seek out innovative solutions and research that will have an impact on the future of our community's health, patient care and well-being. Community – We partner with schools, Park Nicollet Health Services and area nonprofits to address community need and amplify impact. Specific goals include: Frauenshuh Cancer Center programs: nurse navigator program, integrative therapies, research projects. Jane Brattain Breast Center: care services, Mammo A-go-go Community Outreach Program. Hospice care: patient special needs, veterans in hospice, comfort care bed program in Methodist Hospital. Struthers Parkinson's Center: support and education, patient care, outreach and integrative health, exercise and well-being programs, research projects. Melrose Center: eating disorders care therapies and specialized training, innovation, research and expansion. Integrative Therapy programs across our care system to support patient well-being: music, massage, acupressure, Caring Canines and spiritual care. Signature Community Programs including: Growing Through Grief counseling program in 15 school districts, 85 public schools. Immunizations for school attendance NOW! Tele-mental health - No Obstacles to Well-being, the program which brings mental health services to youth via telemedicine in Burnsville, St. Louis Park and Richfield schools. No-charge health care to more than 5,000 children at our four school based health resource centers in Brooklyn Center, Burnsville, Richfield and St. Louis Park schools districts. Support groups for patients and families dealing with cancer, Parkinson's disease, stroke, brain injury and eating disorders. Emergency financial assistance for Park Nicollet employees dealing with sudden economic hardship.
Community or Constituency Served
We support public schools, patients and families and people in-need in our communities in the geographic footprint of Park Nicollet Health Services. This includes Park Nicollet clinics, specialty centers, and Methodist Hospital. The list of communities includes, but is not limited to: Apple Valley, Bloomington, Brooklyn Center, Burnsville, Champlin, Chanhassen, Eagan, Eden Prairie, Edina, Elk River, Golden Valley, Hopkins, Lakeville, Maple Grove, Minneapolis, Minnetonka, Osseo, Plymouth, Prior Lake, Richfield, Savage, Shorewood, Shakopee, St. Louis Park, and Wayzata
Geographic Area Served
Carver, Dakota, Hennepin, and Scott Counties