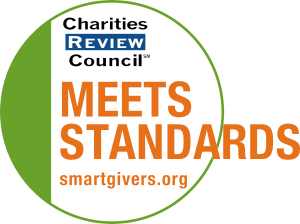 Mission Statement
Park Nicollet Foundation works to improve the health and well-being of our patients, families and community through partnerships and philanthropy.
Impact and Programs
Accomplishments
Park Nicollet Foundation raised over $5.9 Million dollars with support from 5,934 donors , exceeding our $5.5 million dollar goal. Overall, total support provided to the areas of Patient and Family Experience, Innovation and Research and Community Benefit totaled $6,876,273. Distribution of funds are as followed: 70% to Patient and Family Experiences, 23% to community partnerships/benefit, and 7% to Innovation and Research. In addition, 1,470 volunteers worked 113,886 hours valued at $2.7 million to enhance patient care across all of the Park Nicollet Health Services.
Current Goals
Park Nicollet Foundation is focused on working to improve the health and well-being of our patients, families and community through partnership and philanthropy. Our fundraising goal for 2018 is $3.5 Million. Key areas of focus in 2018 will be on the planning and sustainability efforts of our Park Nicollet Foundation signature programs: School-Based Health Resource Centers - which provide free health care to children from birth through high school graduation in St. Louis Park, Burnsville, Brooklyn Center and Richfield, Growing Through Grief, which helps children in school through the grieving process of losing a loved one, reaching more than 500 children each week across 13 school districts, and No Obstacles to Wellbeing (NOW!) - which eliminates access barriers by providing in-school mental health services through secure video technology, with access to both Spanish and English speaking therapists. Goals also include launching a major gifts campaign to support Children's Mental Health. In addition to raising financial support for our signature programs in the community we also continue to have major fundraising efforts in place to support Park Nicollet Health Services Patient and Family Experiences and Research and Innovation. Some of these key areas include: Frauenshuh Cancer Center, Struthers Parkinson's Center, Jane Brattain Breast Center, International Diabetes Center, Stroke Inspire, Melrose Center and Hospice. In addition to fundraising efforts we will also recruit, support and develop 1,000 + volunteers in their work with patients throughout Park Nicollet.
Community or Constituency Served
Communities served: Bloomington, Brooklyn Center, Burnsville, Champlin, Chanhassen, Eagan, Eden Prairie, Golden Valley, Lakeville, Maple Grove, Minneapolis, Minnetonka, Plymouth, Prior Lake, Richfield, Riverside, Rogers, Shorewood, Shakopee, St. Louis Park and Wayzata.
Geographic Area Served
Carver, Dakota, Hennepin and Scott counties.