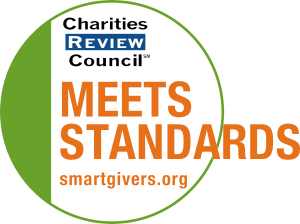 Mission Statement
To support people and strengthen neighborhoods within affordable housing communities, through cooperative partnerships.
Impact and Programs
Accomplishments
While 2020 has been particularly challenging, we are proud of our youth programming staff's ability to be flexible and innovative is creating virtual out-of-school time programming for K-5th grade resident youth at Ames Lake Neighborhood. The Courtesy Program is now at Mill City Quarter and The Walkway in Minneapolis. This brings the total number of properties where Courtesy is provided to seven. 80% of youth participating in the after-school literacy program at Ames Lake Neighborhood increased or achieve their grade level reading skills during the 2019-20 school year. The agency continues to earn recognition of quality programming and sound governing practices as demonstrated by receiving: Great Non-Profit's 2020 Top-Rated Non-Profits designation (http://greatnonprofits.org/org/opportunity-neighborhood), Charities Review Council's Accountability Standards (http://www.smartgivers.org/Charity/Review/opportunity_neighborhood) and GuideStar's 2020 Platinum Seal of Transparency (https://www.guidestar.org/profile/41-1923622). Decreased the number of police calls to Garden View Apartments to only 93. That's an 83% decrease since we began providing Courtesy services at the property in 2000. The average resident turnover at all service sites is 38% compared to the national average of 54% (National Apartment Association, 2014).
Current Goals
Opportunity Neighborhood has 3 consistent goals we work to achieve each year at the affordable housing communities we serve. They are: 1. Increasing community safety 2. Increasing housing stability 3. Increasing opportunities for family success
Community or Constituency Served
Opportunity Neighborhood serves children and families living in affordable rental housing throughout the Twin Cities metro.
Geographic Area Served
Opportunity Neighborhood serves the serve county metropolitan area.