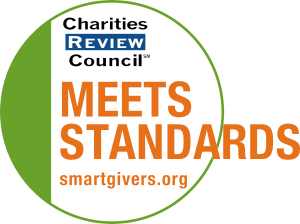 Mission Statement
Mission: Operation HELP provides residents of St. Croix County with financial assistance, a place for support, and connections to resources to alleviate short-term economic crises.
Impact and Programs
Accomplishments
Last year, Operation HELP provided $161,953 in emergency financial assistance for rent, utilities and car repairs to residents of St. Croix County. This assistance benefited 372 households and impacted 1,040 people. Calls and visits to our Resource Center totaled 1,235 and impacted 4,293 individuals (family members). This is a 33 percent increase over the previous year. The Resource Center distributed 552 gasoline vouchers, 695 farmers market vouchers, 641 laundry vouchers and provided diapers to 757 families. These numbers represent increases over the previous year of 14 percent, 194 percent, 146 present, and 138 percent respectively. Operation HELP's annual Christmas Campaign served 160 families comprising 425 children. We also partnered with St. Croix County public health to provide car seats and pack-n-play sets to 40 families who enrolled in parenting classes. The number of clients served increased dramatically and resulted in more vouchers, more referrals and more distribution of emergency supplies than ever before. The traffic increased so significantly that Operation HELP required two office volunteers daily. Most of the increase can be attributed to the time spent building awareness of the services and programs offered at Operation HELP. The board and other volunteers spent significant time in 2017 on community outreach efforts.
Current Goals
Programmatic goals for 2020 include the following: Number of phone calls and visits to the Resource Center: 2,400 with 50 percent of these being new, first-time clients. Total number of households receiving rent, utility or car repair assistance: 450. Number of gas vouchers distributed: 600. Number of food vouchers distributed: 400. Number of laundry vouchers distributed: 900. Number of people receiving emergency food supplies, undergarments, toiletries and other basic supplies: 400. Operation HELP will also target outreach to better serve the non-Hudson areas of the county to ensure that more rural areas of St. Croix County are receiving service in proportion to their need and population distribution.
Community or Constituency Served
Operation HELP services are available to families and individuals living in St. Croix County, Wisconsin, who are facing a financial hardship and need assistance to maintain their housing or employment situation.
Geographic Area Served
Operation HELP services are available to any resident of St. Croix County or the City of River Falls, Wisconsin.