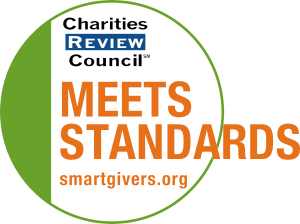 Mission Statement
We believe that every Minnesotan should be free from hunger and homelessness. We make an impact by partnering with those who serve people in need, growing donor engagement, and increasing awareness.
Impact and Programs
Accomplishments
Grant Making Impact Goal's Result: Funded 52 hunger and homeless agencies, 133 hunger agencies through Summer Hunger Challenge and 22 education agencies. Surveyed 3 agencies to understand needs and capacity of clientele, made 22 site visits and presented at 5 Continuum of Care statewide meetings. Purchased a database program to track, report and analyze grants/outcomes. Participated in GrantAdvisor review to better understand how OYH is perceived by grant seekers. Community Opportunity Impact Goal's Result: via agency surveys, research and reports, identified poor transit options in Greater Minnesota as a serious barrier to accessing crisis and next-step services resulting in frequent and prolonged incidence of homelessness. After consulting with multiple agencies/governmental departments/a consulting firm/LYFT Corporation, secured partnership and funding from 6 agencies in 4 cities to design, fund and test rideshare technology. Designed methodology to identify relevant and measurable outcomes.
Current Goals
At Open Your Heart our guiding principle has always been to give where the need is the greatest. We do this by focusing on the front end of the continuum - individuals currently on the street or in shelters. Our goal is to ensure that our grantmaking process is both responsive and proactive as we assist agencies in best serving hungry and homeless people throughout Minnesota.
Community or Constituency Served
Homeless, hungry and domestic violence shelters/food shelves throughout Minnesota
Geographic Area Served
State of Minnesota