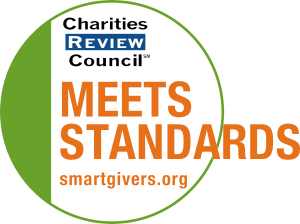 Mission Statement
Improve the lives of children, youth and families facing significant health challenges or social isolation.
Impact and Programs
Accomplishments
In 2021, One Heartland was able to once again offer programming after being closed in 2020 due to the Covid-19 pandemic. During the closure, we worked with volunteers to do updates around our facility, improving meeting spaces for future rental groups as well as improving program spaces for future camp programs. One Heartland operated at 65% capacity during the summer and served over 200 participants throughout 7 sessions of camp while following Minnesota Department of Health Covid protocols. This included more LGBTQ+ youth than ever before as well as adding family camp options for LGBTQ+ families.
Current Goals
One Heartland plans to operate at 100% capacity once again. We will offer our signature program, Camp Heartland, for youth impacted by HIV/AIDS. We will also offer Camp Northstar, for children experiencing homelessness or living in transition. Our fastest growing camp, Camp True Colors for LGBTQ+ young people, will operate several weeks of camp this summer, including 2 two-week sessions, 2 one-week sessions, 2 family 3-day session and 1 family 6-day session. We will provide activities for outdoor recreation, education, and healing during all sessions. We expect that most youth will report that they found belonging, made friends, and tried new outdoor activities while at camp.
Community or Constituency Served
Young people ages 7-18 who are impacted by HIV/AIDS, are part of the LGBTQ+ community, and those experiencing housing instability.
Geographic Area Served
Over half the young people we serve are from Minnesota, with the majority from the Twin Cities metro area. The rest are from around the U.S.