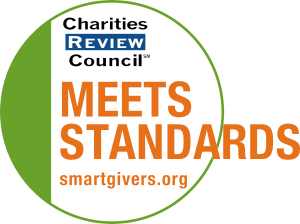 Mission Statement
Improve the lives of children, youth and families facing significant health challenges or social isolation.
Impact and Programs
Accomplishments
In 2015, One Heartland, served over 500 participants, and increased our leadership program participation by 20%. We also welcomed four alternative spring break groups who volunteered their time during Spring Break to give back to the community and learn about the non profit sector. After a comprehensive reevaluation of our programs the decision was made to eliminate one program that was not financially feasible. Other accomplishments include: Significantly reducing our debt load, moving to an online registration platform, and creating a new facility plan to identify and evaluate the needs of our sprawling 90 acre facility. One Heartland has continued to reach donors through social media, increasing our presence on Twitter, Facebook, and our newly mobile-friendly website.
Current Goals
Our key goals for 2016 include: Diversifying funding streams, increasing brand recognition, and implementing more visual tools to track organizational progress. Additionally, we continually monitor our debt/income ratio, evaluate the effectiveness of our programs, and identify facility needs.
Community or Constituency Served
Youth and families facing significant health challenges or social isolation, including youth affected or infected by HIV/AIDS, youth identifying as LGBT, youth living in transitional housing, and youth working to achieve a healthy lifestyle.
Geographic Area Served
Our recruitment activities primarily focus on youth form MN, CA, and NY, but we welcome youth from anywhere in the nation included in our communities served.