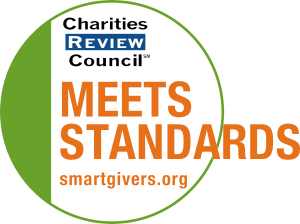 Mission Statement
Improve the lives of children, youth and families facing significant health challenges or social isolation.
Impact and Programs
Accomplishments
In 2018, One Heartland welcomed 525 youth – more than ever before – by increasing our capacity with an added camp session. With exclusive government funding, we started an art and music therapy program. These group activities, led by licensed therapists, help youth channel difficult emotions in a positive and constructive way. We also expanded our animal therapy program with additional animals including donkeys and ponies. We installed three new playground spaces at our camp facility. Through an organized solicitation effort, we received thousands of dollars' worth of in-kind food donations from local and national companies, reducing our operating costs for the summer. We formed new funding partnerships with Target Corporate's Pride+ Business Council and the Tegan and Sara Foundation to support our fastest growing program, Camp True Colors for LGBTQ+ youth.
Current Goals
One Heartland hopes to welcome at least 540 youth over 8 sessions of camp between June 21 – August 16, 2020. This year we have added more programs for LGBTQ+ youth as well as family camps for LGBTQ+ families. We have also ended our Camp 5210 program for children trying to achieve a healthy lifestyle. We will provide activities for outdoor recreation, education, and healing during all sessions.We expect that most youth will report that they found belonging, made friends, and tried new outdoor activities while at camp.
Community or Constituency Served
Youth ages 7-20 who are experiencing housing instability, are impacted by HIV/AIDS or LGBTQ+ young people.
Geographic Area Served
Primarily the Twin Cities metro area. We also serve youth in the upper Midwest and a small fraction from areas outside of the upper Midwest.