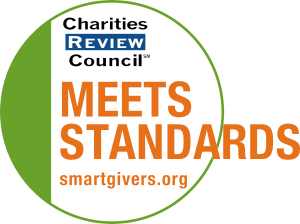 Mission Statement
Oasis for Youth opens the door to housing, employment, education, and wellness for youth, ages 16-24, facing homelessness in the suburbs.
Impact and Programs
Accomplishments
In 2017, Oasis served over 328, unduplicated young people across all four programs. 1) Drop-in center provides basic needs and access to case management. Youth made over 2,500 visits to drop-in. 2) Outreach services in the community where youth are as well as in nine area schools allow Oasis to provide mobile access to basic needs, information and case management. Last year, we made over 3,000 community outreach contacts and supported 47 students stay connected their education through our school-based outreach. 3) Housing solutions, including prevention and scattered-site supportive housing. 87% of youth seeking prevention assistance avoided homelessness last year. We also helped 25 youth move into housing, and supported four youth through rental subsidies. 4) Employment support to young Mall of America employees, where we focus on helping nearly 50 youth retain their employment for an average of 10 months.
Current Goals
Elevating youth to thrive in their community requires a comprehensive approach to support. Specific to 2018, we are focusing on the following programmatic goals: Drop-in: Serve youth with drop-in services; helping them gain access to basic needs and community supports, including housing, employment, education and other services. Outreach: Make over 3,000 contacts with youth in the community. Education: We will also partner with at least 45 students through school-based outreach to ensure their lives outside of school do not hamper their ability to remain connected to school. Housing: • Prevent homelessness by providing emergency rental assistance to a minimum of 11 youth. • 70% of youth who have a housing goal will achieve a housing related goal that moves them towards safety/stability. • Successfully open a four-room housing program in partnership with Onward Eden Prairie (opened Oct 2018). Employment: • Oasis' MOA office to serve at least 50 young people with 70% of youth receiving intensive case management from Oasis will retain their job for more than six months. • 85% of youth who request employment assistance will achieve one or more employment goal. • At least 8 young people will complete internships with Oasis, developing leadership skills and resume building experiences. Wellness: • 50% of female drop-in clients will receive consultations with Bloomington Public Health Nurse. • 85% of youth who lack vital documents will get the assistance needed to obtain them. • 60% of pregnant/parenting youth will receive assistance to obtain the benefits for which they are eligible, such as MFIP and childcare assistance. • 90% of youth receiving case management will be enrolled for health insurance.
Community or Constituency Served
Youth ages 16-24 experiencing homelessness or who are precariously housed.
Geographic Area Served
Efforts are focused in southern Hennepin County, especially Edina, Richfield and Bloomington, although no youth needing help are turned away.