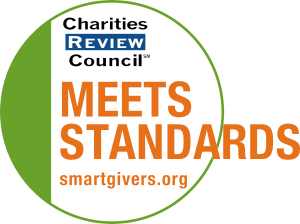 Mission Statement
The NAZ is a collaboration of organizations and schools partnering with families in a geographic "Zone" of North Minneapolis to prepare children to graduate from high school ready for college. Our purpose is to end multigenerational poverty within North Minneapolis. Each enrolled family moves through a "cradle-to-career" ecosystem that provides comprehensive support from pre-natal through college to career.
Impact and Programs
Accomplishments
During our 2015 fiscal year, our impact was as follows: 1) We increased from 739 families to 873 enrolled families. 2) Among children ages 5-18, 67 percent of children had parents actively working on Achievement Plans, as did 81 percent of children ages 0-4. 3) The parent leadership process was defined; implementation begun; and 31 parents reached "leadership status." 4) 93 parents completed a Family Academy class. 5) 619 children participated in after school and summer "Expanded Learning" programs. 6) 52 children were matched with caring adult mentors. 7) 273 children were supported with one-on-one in-school academic coaching. 8) 99 parents were supported with Career and Finance Navigation, and 61 adults were able to secure employment. 234 parents received Housing Navigation, and 100 families with 303 children were able to stabilize their housing, despite a severe shortage of affordable, high-quality housing in North Minneapolis. 39 adults and 38 children received Behavioral Health Support. 9) We finalized our evidence-based (and replicable) Solution Plans for Behavioral Health, College Success, and High School Expanded Learning, bringing our total number of completed Solution Plans to 11. 10) Results NAZ was implemented, and four sessions were held.
Current Goals
1) Increase family enrollment. 2) Have 80 percent of children's families actively setting and working toward goals that support their child's academic success (a process we call "Achievement Planning). 3) Expand implementation of our process to support the development of parent leaders and have 100 parents reach leadership status. 4) Have 100 families graduate from Family Academy parent education classes. 5) Have 450 children participate in after school and summer "Expanded Learning" programs. 6) Support 250 children with one-on-one in-school academic coaching. 7) Support NAZ families with housing, career and finance and behavioral health support (specific goal measures in these areas were still being developed). 8) Continue to implement regular sessions of Results NAZ, a cross-partner roundtable data review process that allows us to identify what's working and what needs to be revised in our work.
Community or Constituency Served
We are a place-based organization focusing our work on the NAZ geographic "Zone," a contiguous 13- by 18-block area in North Minneapolis that is the apex of poverty, violence and low educational achievement in the region. We focus enrollment on those who are most affected by the achievement gap: 74 percent of enrolled families are African American, a total of 95 percent are people of color, and nearly three quarters earn less than $20,000 per year.
Geographic Area Served
The Zone is bounded by 35th Avenue on the north, West Broadway on the south, I-94 on the east and Penn Avenue on the west.