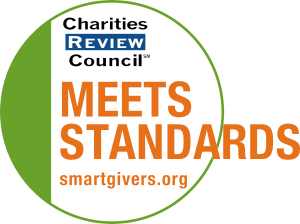 Mission Statement
Our Mission Partnering to Create a Healthier Community Our Vision NorthPoint Health & Wellness Center sets a standard of excellence in providing culturally responsive, integrated, holistic primary health and social services that strengthens our community and the lives of the people we serve. We are leaders and partners in a shared vision of a healthy, environmentally safe, and economically stable, self-reliant community. Our Values Diversity / Inclusion We meet each others' cultural needs and embrace our cultural differences and create an environment honoring each other's dignity and contributions. Compassion We create a caring environment that encourages healing, growth, and well-being, and delivers accessible and responsive health care and human services. Stewardship We earn the enduring goodwill of our clients, our patients and their families, and we are accountable and hold ourselves to high standards. Innovation We support the rapid diffusion of new ideas and new technology, and deliver an integrated holistic approach to health and human services. Integrity We treat each other fairly, and behave ethically.
Impact and Programs
Accomplishments
During 2015 NorthPoint saw growth in the use of basic needs services like the food shelf. By being one of the few full-service food shelves in North Minneapolis, NorthPoint serves as a key institution for individuals and families. Additionally, through our mobile food program, NorthPoint has reached more seniors than in previous years. NorthPoint's overall budget increased by almost 10% in 2015 resulting in an increase in the programs providing employment support, co parenting services, housing assistance and education support. Due to our integrated approach, the 312 families served in 2015, at least 90% of families created a plan to address the social determinants of health including housing, education, health and employment. About 90% of families completed at least two goals during the year including securing stable housing, finding employment or enrolling in training programs.
Current Goals
1. Partner with individuals and families to improved their health and wellness. 2. Leverage and develop community assets to strengthen community well-being. 3. Strive toward and advocate for health equity.
Community or Constituency Served
NorthPoint's service area is highly diverse with considerable barriers to well-being, including high rates of poverty, diabetes, obesity, asthma, hypertension, lacking physical activity, mental illness, crime and more. NorthPoint's target population is the many underserved and un-served residents of Near North and North Minneapolis - low-income residents, residents of color, those who do not speak English, recent immigrant populations, and residents who are facing a myriad of health, social and economic disparities. The demographics of clients served mirror that of the Near North Community — more than 91% of clients are individuals of color, 90% have incomes at or below 200% of poverty and many are immigrants and refugees.
Geographic Area Served
According to the most recent census data, NorthPoint's primary service area, zip code 55411, has the fifth highest poverty ranking in the state and the highest in Minneapolis. Its secondary service area, zip code 55412, has the eighth highest poverty ranking in Minneapolis. Fifty percent of clients served last year were from NorthPoint's primary service area of zip code 55411. Seventeen percent of clients served were from their secondary service area - zip code 55412. NorthPoint's services area is designated as both a Medically Underserved Area (MUA) and a Health Professional Shortage Area (HPSA).