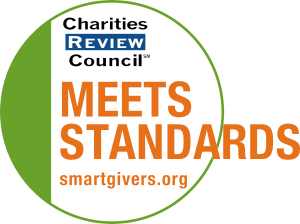 Mission Statement
To provide access to a dental home through oral health education, emergency and comprehensive dental care, for those in need.
Impact and Programs
Accomplishments
Patient Outcomes In 2015, Northern Dental Access Center: Served 9,320 patients with 17,074 appointments (an increase of 25% over 2014) 44% of patients are children; 11% are senior citizens 28% of children are members of the Cavity Free Club (cavity free for 6 months or more) Registered 2,152 new patients (almost 180 every month) Implemented a universal oral cancer screening protocol, screening every new patient and providing referrals to assure early detection and treatment. Implemented universal caries risk assessments for all patients. In patient exit surveys: 98% of patients responding on exit survey questions: Rate the quality of their dental care as good or excellent; Rate the facility as having a welcoming environment as good or excellent; Report our staff being friendly, knowledgeable and helpful; Would recommend Northern Dental to a friend or family member; and Are likely to return for their recall appointments Economic Impact Bringing over $3 million dollars each year into the Bemidji Area, from sources throughout the state and nation. We employ 23 full time employees with livable wages and benefits with a payroll of over $1.5 Million dollars. Thousands of families travel up to 100 miles to see a dentist here, and many indicate that while they are here, they stop at stores, buy gas and eat at restaurants. Additional volunteer and contract providers travel to the community, staying in hotels, eating in area restaurants and bringing families along to enjoy our community Fewer patients present at Emergency Rooms for dental-related care as a result of increased access to dental services-reducing overall healthcare costs in our region and at the state level (Medicaid expenditures). Leveraging services and resources across multiple partner agencies brings co-located patient services in an efficient and trusted patient environment.
Current Goals
Goal 1: Improve the oral health in the target population by: Increasing access to dental care in an expanded facility, increasing decay- and disease-free rates among patients, increasing access to dental care among vulnerable populations, and increasing health screenings, services and referrals for care Goal 2: Improve the overall health of the community Pursuing these Healthy People 2020 Objectives by: reducing the number of children and adults experiencing tooth decay (OH-1, OH-2, OH-3), increasing number of children and adults who use the oral health care system (OH-7), increasing proportion of low income children and adolescents who receive preventive dental service (OH-8); increasing sealant rates among children, affecting public policy that hinders access to care and increasing access to integrated care services available to target population Goal 3: Maintain a sustainable organization that achieves standards of excellence and workplace quality through: Assuring a quality workplace that supports a stable staff, improving organizational financial stability and maintain quality accounting standards, creating a succession plan to assure seamless leadership transition, reducing dentist turnover and increasing patient satisfaction, increasing organizational efficiency, maintaining Charities Review Council's Accountability Standards and taking steps to meet the Triple Aim standards in the healthcare industry Goal 4: Be a regional resource future health professionals by: Increasing exposure to Ruby Payne's Framework for Understanding Poverty among future health professionals, increasing exposure to public health dentistry and dental home model to future health professionals and increasing knowledge among future health professionals about the unique risk factors among the target population
Community or Constituency Served
Target Population Households and Age (14 county NW MN area) 24% below age of 18; 15% over age 65 27% households with children under 18 28% households with individuals 65 and older Economic (14 county NW MN area) Average 35.32% of people of all ages living at or below 200% of poverty Children under 5: 15,907 Children under 19 (includes above): 64,456 (36% are in poverty) Projections By 2020, the number of Minnesotans age 65 and older will increase by 53%; by 2030 it will double By 2020, the number of elderly will exceed the number of school-age children for the first time in history Rural areas continue to grow in population; highest median ages are found in rural areas; lowest in college and university counties.
Geographic Area Served
The service area served by Northern Dental Access Center is the northwest portion of the state of Minnesota. Services are centered in the regional community hub of Bemidji (located in Beltrami County). As a regional center, Bemidji draws people from over 100 miles for education, government services, health care, shopping and employment. This rural region of northwestern Minnesota is made up of small hometowns 60-100 miles apart, with Bemidji being the largest, central community where people must travel for major retail needs, healthcare, government services and more. Two arterial highways intersect the region, with all other roads being two-lane, county or township roads. This geographic remoteness for many families creates a burden for transportation, especially for those low income families who cannot afford a reliable vehicle or the cost of fuel to travel often. Northwest Minnesota is subject to extreme weather conditions with long, frigid winters where air temperatures and wind chill drop well below zero, sometimes causing school and business closings. Generational poverty is present throughout the geographic region, which has placed a cultural divide among residents. Like many rural places, shifting and polarizing political views are placing a greater burden on low income families who continue to lose support services, as well as empathy, from the dominant culture. Two cultures co-exist here, an agricultural and logging history of European immigrants four and five generations ago, among multiple Native American Indian Tribes and communities. Efforts to bridge the cultural differences have had varied degrees of success. Many American Indian advocates would claim that residual racism and discrimination still exist—with significant disparities in health, education and employment among Native people. A distrust of the white, dominant culture is still evident. Northern Dental Access Center has made inroads to building trust among Native people—who are disproportionately represented in the target population—with well-trained staff, a facility reflecting Native heritage, and a respectful approach to care are signature core values that resonate with our Native neighbors.