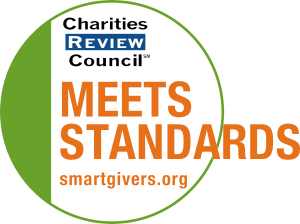 Mission Statement
With the help of its volunteers, Neighbors, Inc. will strive to reduce poverty, promote self-sufficiency and build community.
Impact and Programs
Accomplishments
Through our food shelf 15,933 people received sufficient food for a week; through our bakery shelf 36,972 people received food to supplement what they were able to purchase for themselves; through our Clothes Closet 1,649 people received clothing at no cost for school, job interviews, work etc.; 2,122 people received rides to and from medical/dental appointments at no charge; and 1,072 people received 35-pound boxes of supplemental food products through the federal Nutritional Assistance Program for Seniors. 160 persons with developmental disabilities had the opportunity to experience social activities twice a month.
Current Goals
Determine the most cost effective method for getting food to persons who lack transportation and are unable to get to the food shelf on their own and initiate a pilot program to test the method selected. Rearrange the shopping area of the food shelf to better emphasize more nutritional choices. In partnership with the Extension Service develop and implement a series of learning programs to help clients better understand how to most effectively use foods that are usually available in the food shelf but with which they may not be familiar.
Community or Constituency Served
We serve primarily persons and families with incomes below 200% of the federal poverty guideline, older adults and persons with disabilities.
Geographic Area Served
We serve the seven cities of northern Dakota County, MN; Inver Grove Heights, South St. Paul, West St. Paul, Mendota Heights, Mendota, Lilydale and Sunfish Lake.