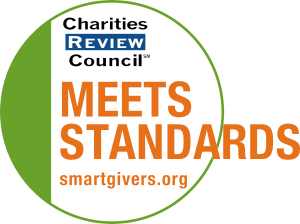 Mission Statement
Mississippi Park Connection strengthens the enduring connection between people and the Mississippi River by enriching the life of the river and the lives of all who experience our national park, the Mississippi National River and Recreation Area.
Impact and Programs
Accomplishments
Fundraising: Centennial goals met, visitor center opening on time, promising first year numbers and evaluation results Fundraising had its biggest year yet in 2017 and set to continue growth in current fiscal year. Youth Education Engaged new donors in the NPS Every Kid in a Park initiative. Developing Teacher Corps model to increase impact. Development of three year goals in process Environmental Stewardship Completed cottonwood regeneration study and publish best practices that can be utilized by land managers throughout the Upper Mississippi Basin. Evolved project into the 3 year Plant for the Future Campaign, which is more robust than the Cottonwood plots. Established partnerships with many partners / land mangers to advance common stewardship goals (Plant for the Future). Community Engagement 1. Successfully piloted operations of Saint Anthony Falls Lock Visitor Center in concert with NPS. DONE. First time ever running operations with staff. 2. Opened new visitor center exhibits. 3. Successfully finished fundraising and launched Paddle Share program. 4. Developed summer 4Play program in collaboration with Greater MSP. 4PLAY has sunsetted but MPC now playing a bigger role in Winter Trails Day at Ft. Snelling State Park (formerly Winter 4PLAY). 5. Created 3 year goals and measurable objectives for the organization. Governance 1. Added some key board members 2. Activated committees around projects like Plant for the Future as well as an updated for the organization's mission / vision / values. Management 1. Effectively communicated benefit package to employees and engaged in pro bono benefits analysis. 2. Transitioned from MAP for nonprofits to an independent bookkeeper.
Current Goals
Priorities for 2017-2020 Create River Experiences that Benefit all in our Community by expanding and operating the Paddle Share program which provides self-led kayak experiences throughout the park. Develop annual events that bring together our diverse community to explore and celebrate the river. Promote and improve the Ranger on Call audio tour to serve residents and visitors. Support Park Facilities by maximizing MPC presence at the Science Museum visitor center to connect audiences with ways to engage in programming, volunteering and membership. In partnership with NPS, expand the visitor center operation at St. Anthony Falls lock to provide high quality experiences for residents and visitors. Explore a permanent headquarters and programming hub for the park on the river in St Paul. Coldwater Spring: Assist NPS in Unit Management Planning by organizing public engagement and planning visitor amenities (e.g. trails) for both Coldwater and the adjacent VA property. Continue to improve the site through volunteer habitat restoration and wildlife monitoring. Sustain and expand the park's youth education programs by support "Big River Journey" and other K-12 education programs to reach more students with classroom, on-the-water, and riverbank experiences. Raise money to provide funding for seasonal rangers and other staff, as well as scholarships for schools to participate in river programs, including Canoemobile, Big River Journey and Take Me to the River. Create pathways for youth employment through seasonal employment and fellowships. Strengthen the resiliency of the floodplain forest within the park by coordinating efforts with park partners and move to a model of shared work within the 72-mile national park. Create and implement a reforesting effort in the river's key floodplain habitat to mitigate threats to local tree species. Ensure relevancy for volunteers that participate in our work. Use the park's wildlife monitoring program to inform habitat restoration efforts with community volunteers. Continue to strengthen Mississippi Park Connection as an organization and develop a robust, ongoing working relationship with the National Park Service as their strongest ally and partner. Create a staff structure that grows and evolves with MPC's work.
Community or Constituency Served
Greater Minneapolis / Saint Paul metro area
Geographic Area Served
Mississippi National River and Recreation Area (Minneapolis / Saint Paul)