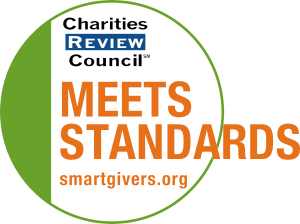 Mission Statement
Missions Inc. enables people struggling to meet fundamental human needs, to obtain safety and healing and to pursue justice in their lives. We fulfill our mission by providing housing and health care for individuals affected by chemical dependency, violence, chronic illness or disability and by advocating for societal changes that will benefit the people we serve. In all our efforts we affirm human worth and dignity, encourage self-determination, value diversity, and promote the basic rights of all individuals.
Impact and Programs
Accomplishments
Missions Inc. provided transitional housing and supportive services for men and women who are chronically chemically dependent through its Mission Lodge, Smith Lodge and Hart House programs. In 2018, the programs provided transitional housing and support services to 434 individuals. The programs are designed to support each resident's achievement of their goals, the most critical being continued sobriety, as well as health and wellness, vocational training, education, employment and housing. Judy Retterath Withdrawal Management Center (JRWMC - formerly Mission Detox Center) provided medically supervised detoxification and chemical dependency assessment services for 1,965 adults and adolescents. JRWMC celebrated 40 years of providing high quality detoxification and withdrawal management services, caring for each participant with compassionate care rooted in the belief that change and sobriety are possible. The Home Free Shelter provided emergency housing and support services for 566 battered women and their children, operating at over 100% capacity. The Home Free Community Program provided legal advocacy, educational support groups, information and referral services to 591 victims of domestic violence living in the community.
Current Goals
Missions Inc. Programs has implemented an 18 month strategic plan that addresses the following goals: Enhancing a culture that fosters openness, transparency, recognition and engagement at all levels; Increasing visibility and community awareness of Missions Inc. Programs; Growing Revenue by 4.75% by 2020 with a net margin of 0-1% in order to reinvest in our people, programs and infrastructure; Ensuring best practices in all of our procedures and processes; Engaging in systems advocacy to influence legislation, funding, coalition activities and other systems work, and; Launching a $30M capital campaign to rebuild our campus.
Community or Constituency Served
Individuals experiencing chemical withdrawal and/or addiction, homelessness, or domestic violence.
Geographic Area Served
Hennepin County (primary), Ramsey County, Anoka County, and Scott County