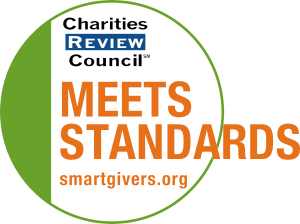 Mission Statement
Our mission is to enrich the mind and nourish the spirit, thereby enhancing the lives and expanding the perspectives of our audiences, and assisting them in strengthening their communities.
Impact and Programs
Accomplishments
Minnesota Public Radio and American Public Media had the following impact in 2019: 1) News and information provided allowed listeners to understand the world around them and to make better decisions about their life, work, health and more. Marketplace received significant listener feedback for their "Brains and Losses" series about elder financial abuse. Listeners have let us know that they feel more comfortable talking about mental health issues after the Mental Health Month produced by MPR's Call to Mind initiative. 2) Elected officials used information to shape policy and institutions are held accountable. Reporting by the Water Main and APM Reports on water quality in the great lakes resulted in policy changes toward more water equity in Chicago. Reporting done by APM's investigative journalism series In the Dark on the case of Curtis Flowers resulted in the United States Supreme Court overturning his conviction. The district attorney is now being sued by the NAACP for a consistent pattern of eliminating African-American jurors from his trials. In the Dark Season Two has received recognition for this work in the New York Times, Washington Post and other media outlets, as well as winning awards such as the 2019 George Polk and the 2019 Edward R. Murrow Award for Multimedia/Radio Network. 3) Musicians and artists are supported, strengthening the cultural economy. Minnesota Orchestra Friday night broadcasts bring live music into the homes of people across the state. In-studio performances, concerts and events promote emerging musicians, helping to build their audiences and bringing a diverse array of musical experiences to our community. 4) Children are introduced to diverse artists and programs. Classical MPR keeps music in the classroom through an innovative, multifaceted classical music education program, Class Notes Artists, which includes live in-school performances, artists-in-residence, online curricula and more. Class Notes delivered enriching in-person and digital programming with diverse artists to more than 26,500 students last year – many in underserved schools and communities who would not otherwise be exposed to the power of classical music. Class Notes Artists reached students from 122 schools in 35 counties throughout Minnesota with a total of 230 classroom hours.
Current Goals
MPR and APM are focused on the following key goals for FY20: 1. Audience Insights. To better understand the needs and expectations of the audiences we serve and to expand our public service to audience we don't currently serve, we will develop and expand our use of audience insights to ensure we are relevant to audiences. 2. Workplace Culture and Diversity: To ensure we are prepared to continue to meet the expectations of communities we currently serve, and to expand into communities we don't currently serve, rooted in our common values, we will continue to grow the diversity of our workforce to reflect the many audiences we hope to serve. 3. Podcasting: Podcasting is exploding with now close to 30% of Americans listening to podcasts on a regular basis. We will continue our investments in podcasting, and we will build our capabilities and capacity to serve On Demand audiences. 4. APM national programming: Focus on growing audiences for Marketplace and Live from Here as two of our most broadly reaching national programs. 5. MPR Regional Service: FY20 calls for continuing to build on MPR's FY19 success in both broadcast and non-broadcast channels. It also calls us for to renew our focus on being a membership driven organization by investing in new ways to attract and engage members. To that end, we will increase MPR's regional broadcast and digital audiences. 6. Inspired By You Capital Campaign. This campaign has fueled innovation and investment across the organization. FY20 is about completing that work and starting to look to the next set of investments in our future. 7. Innovation. We operate in a changing and volatile media environment. We are committed to innovation on day-to-day basis in how we do our work, and how we serve our audiences.
Community or Constituency Served
Minnesota Public Radio | American Public Media is a leading source of news, information and culture. APM programming reaches curious audiences who want to be informed, inspired, entertained and energized through on-air broadcasts, digital on-demand content and at live events. MPR operates a 46-station radio network that reaches more than 1 million listeners across Minnesota each week. MPR and its three regional services - MPR News, Classical MPR and The Current - produce programming for radio, digital and live audiences. MPR uses its network to deliver vital public services throughout the state, including maintaining the technical infrastructure for Minnesota's Emergency Alert System, distributing Minnesota's AMBER Alert System to all broadcasters in the state, and special signals for Radio Talking Book, a reading service for the blind and visually impaired. Our radio broadcast services are shared at no cost to the public through our network of stations. MPR is supported in part by its 130,000 members, one of the largest membership bases in public radio. In addition, tens of thousands of Minnesotans connect with MPR at live events and forums, including the Minnesota State Fair, our annual Rock the Garden concert at the Walker Art Center, our annual Rock the Cradle family event at the Minneapolis Institute of Art and Children's Theatre Company, and at concerts, film screenings, policy discussions, sing-a-longs and events throughout the state. Minnesota Public Radio and American Public Media also reach national and global audiences. American Public Media programming includes Marketplace, BBC World Service, Live from Here, and The Splendid Table, reaching 20 million listeners via 1,000 radio stations across the country. APM podcasts include the award-winning Brains On! STEM learning podcast for kids, and the acclaimed In the Dark investigative journalism series. Our web pages receive 6 million monthly page impressions and our online audio and video content is streamed or downloaded more than 7 million times each month.
Geographic Area Served
Minnesota Public Radio (MPR) began broadcasting on January 22, 1967 with KSJR at St. John's University in Collegeville, Minnesota. Since then, MPR has grown into a renowned regional and national provider of news and cultural programming across three broadcast services and a variety of digital options. Today, MPR is the largest public radio network in the nation that serves nearly all of Minnesota and parts of Wisconsin, the Dakotas, Michigan, Iowa and Canada. Reaching more than 1 million listeners each week, MPR produces programming for radio, digital and live audiences. Programs produced by MPR's national programming division, American Public Media (APM), reach more than 20 million listeners via 1,000 radio stations nationwide and globally each week. Digital audiences for both MPR and APM programming are growing and have no geographic boundaries.